Jun 1st 2022

Posted by Cal Sanik
We are excited to announce a Mox Pride Month fundraising opportunity for our community to support the Trevor Project. For the month of June, customers at all Mox locations will have the option to round up their purchase amounts or donate additional funds at check out. These contributions will be donated to the Trevor Project at the end of the month.
The Trevor Project is a non-profit organization dedicated to providing crisis services and support to LGBTQ+ youth. They are the world's largest suicide prevention and crisis intervention organization for lesbian, gay, bisexual, transgender, queer, and questioning young people. They also advocate for LGBTQ+ youth through legislation, litigation, and public education initiatives.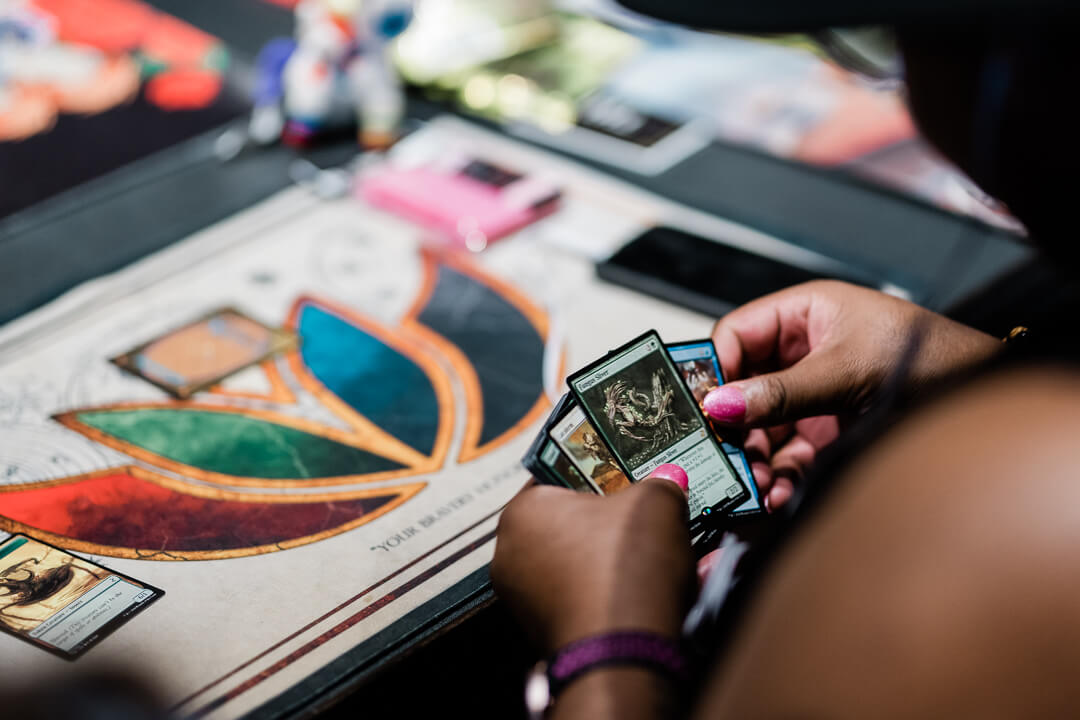 Many of us at Mox know what it's like to need the support that the Trevor Project provides, either through our own lived experience, or through the experiences of people in our lives. We know the difficulty of these battles on a very personal level. Since this has affected many of us and many of our loved ones, the Trevor Project's mission is one we support fully and with our whole hearts.
Normally this is the part of the blog where we might highlight members of our community who are queer game developers, or highlight games that have queer themes and characters. We highlight successful members of our industry to honor their success. Instead, this month we would like to support the people around us who are struggling to find acceptance for their authentic selves, and especially those who may be struggling in silence.
It is more important to support organizations that are actively working to make the world a more accepting and open place. While we want to honor LGBTQ+ designers, the best way to do that is to support the next generation.
For us, this is about helping LGBTQ+ kids make it to adulthood, so that they CAN design games that will be seen, played, loved, and reflective of their lived experiences and authentic selves.
That's one of the things that makes this community so incredible – your unflinching, steadfast acceptance and support of others. Because of you, Mox has been - and always will be - a safe space for all. We hope you will join us in celebrating Pride by supporting the Trevor Project through our fundraising program. We look forward to seeing you in stores and at events.
Happy Pride Month.
Much Love,
- Mox Staff