Nov 20th 2023

Posted by Nelly Steiner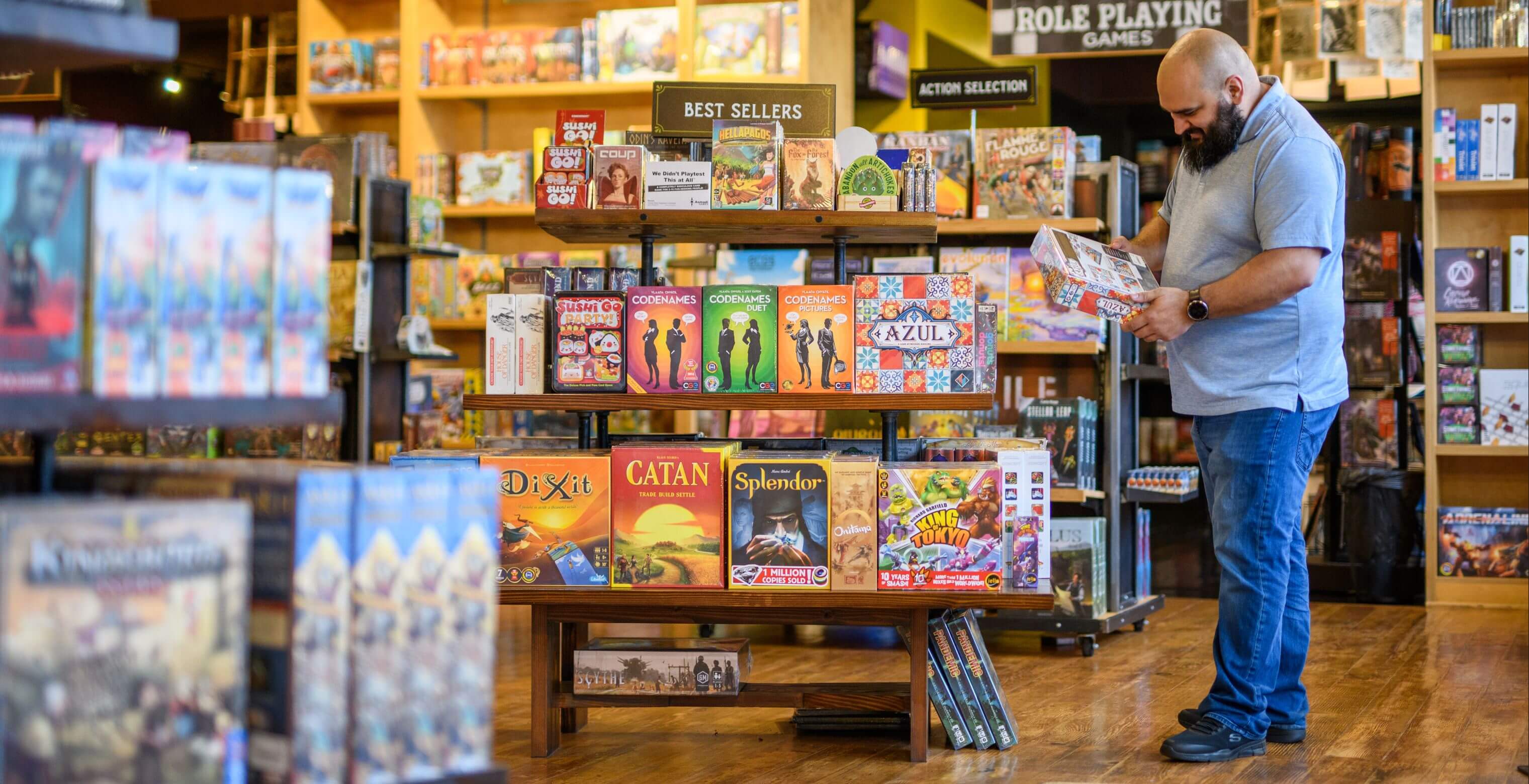 It's that time of year again. The sun is setting earlier and earlier as heavy jackets begin to make their return to our wardrobes. That can mean only one thing, Black Friday is fast approaching! It's the perfect time to stock up on Holiday gifts for friends and family (and yourself too! Treat yourself).
Mox Holiday Hours
Monday to Thursday 11am to 10pm
Friday 11am to Midnight
Saturday 10am to Midnight
Sunday 10am to 10pm
******
Thanksgiving (Nov 23rd) CLOSED
Christmas Eve (Dec 24th) 10am to 4pm
Christmas (Dec 25th) CLOSED
New Year's Eve (Dec 31st) 10am – 10pm
New Year's Day (Jan 1st) – CLOSED
8 Days of Deals at Mox
We've full 8 days of deals this year! Join us at any Mox Boarding House location between November 24th to December 1st  for excellent deals. We want to give everyone plenty of time to explore all the new and popular titles we have to offer. Make sure you've got a list of your must-haves prepared to get all your holiday shopping out of the way in one go. Not sure what to get family and friends this Holiday season? We're here to help with our 2023 Holiday Gift Guide.
Black Friday Promotion
Back by popular demand, for our 8 Day Black Friday promotion we're giving back $15 coupons for every $100 spent between 11/24/23 and 12/01/23.
How does the Credit work? For every $100 (pre-tax) you spend in the store or our online store, you will receive a $15 coupon*. They stack too! You can redeem these on just about anything in the store** starting Monday, December 2nd 2023, until February 29th, 2024.
*Restaurant, Card Kingdom, and Portal purchases not included for earning coupons.
**Excludes Gift Cards, Restaurant, Events, Online, MtG, and Games Workshop. No cashback.
See you at Mox
We look forward to seeing you at Mox this holiday season! There is no better gift to give than the gift of time together. And as always, make sure you come hungry! Our restaurant staff is ready and waiting to help refuel you after your shopping adventures!
-See you at Mox