Sep 15th 2023

Posted by Nelly Steiner
Mox Boarding House is attending PAX Unplugged 2023 in Philadelphia this Winter from Dec 1st to Dec 3rd. All the goodness of Mox right there at one of the most anticipated tabletop gaming events of the season. We have so much in store for you, so grab your dice, stay tuned, and get excited!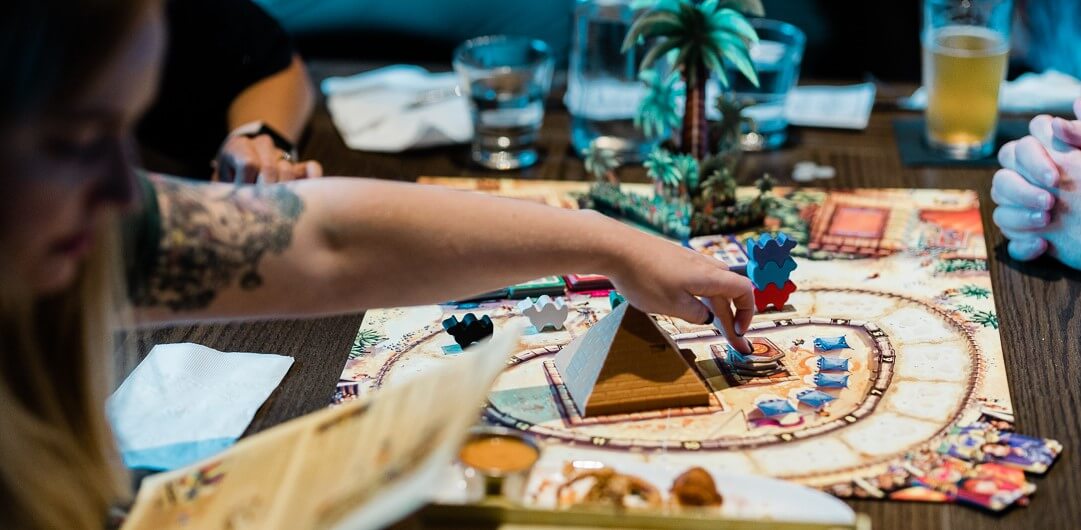 Chill and Game at the Mox Game Lounge
Back by popular demand, we're returning to PAX Unplugged with the Mox Game Lounge! The Mox Game Lounge offers a true Mox-away-from-Mox experience and is is open 10am to 7pm Friday and Saturday, and until show close on Sunday. We're excited to meet gamers from all over the country and the world, so come visit our room and play with us. We'll share more details as we get closer to the show.
Mox is the Proud Sponsor of the PAX Unplugged Learn & Play Room
If you are new to board games or want to learn a new game, be sure to check out the Learn & Play section as some of the industry's biggest names are hosting personalized teaching sessions for hand-picked modern classics. These pros can answer any gaming questions you have and will make sure you're going into your next game night confident and ready to play. Schedule and details coming soon!
We can't wait to see you at PAX, so please stop by and say hi! To be the first to get details sign up for our Newsletter and keep you eye on our Facebook, Twitter, and Instagram for news and updates.
-See you at the Mox Game Lounge at PAX Unplugged!