Oct 24th 2022

Posted by Nelly Steiner
Mox Boarding House is attending PAX Unplugged 2022 in Philadelphia this Winter from Dec 2nd to Dec 4th. All the goodness of Mox right there at one of the most anticipated tabletop gaming events of the season. We have so much in store for you, so grab your dice, stay tuned, and get excited!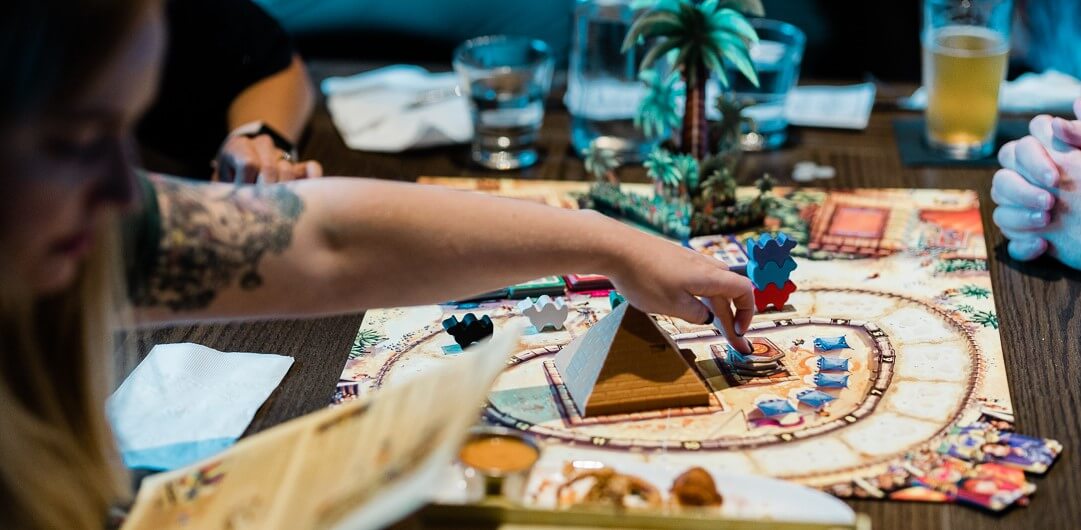 Chill and Game at the Mox Game Lounge
Join us at the Mox Game Lounge in Room 120A for a true Mox-away-from-Mox experience. The Mox Game Lounge is open 10am to 7pm Friday and Saturday, and until show close on Sunday. We're excited to meet gamers from all over the country and the world, so come visit our room and play with us.
Here's a sneak peek of what we're offering:
A board game library packed with some our favorite titles!
Game demos that get you in the action and playing right away.
Missed out on a Learn & Play session? Visit the Mox Game Lounge to try the game out. We'll have copies of every title.
Don't leave without taking a selfie with our Mox photo backdrop and use hashtag #MoxUnplugged when posting to social media! (Tag us on Facebook, Twitter, and Instagram)
Giveaways while supplies last!
Mox is the Proud Sponsor of the PAX Unplugged Learn & Play Room
If you are new to board games or want to learn a particular game, be sure to check out the Learn & Play section as some of the industry's biggest names are hosting personalized teaching sessions for hand-picked modern classics. These pros can answer any gaming questions you have and will make sure you're going into your next game night confident and ready to play. We're providing Mox notepads and pens so you can take notes while you learn (while supplies last).
Check out the PAX Unplugged schedule here to see which games are being taught each day.
PAX Unplugged Open Gaming Sponsored by Mox Boarding House
Just looking for a place to sit and play games for a while? We are also sponsoring Opening Gaming this year! You can sit and play your own games or borrow one from the PAX games library. Our friendly Mox Game Instructors will also be in the area if you have any questions. We are also offering 'Looking for Group' matchmaking to help get your game started.
We can't wait to see you at PAX, so please stop by and say hi! Keep you eye on our social media, for news and updates, and engage with us online on Facebook, Twitter, and Instagram.
-See you at the Mox Game Lounge at PAX Unplugged!