Apr 13th 2023

Posted by Jason Krell

Over here at Mox Boarding house, we're back and settled in again after our trip to the 33rd Annual Ostrich Festival in Chandler, AZ. We first wanted to share how wonderful it was to meet everyone in the community who came to see us, but it also felt like a good time to offer an update on our newest, forthcoming location.
First, to those locals who are only hearing about Mox for the first time — hi! We're a combination board game store and restaurant with three locations (Seattle and Belleuve in Washington with another in Portland, Oregon). The unique experience we offer is beloved by thousands of gamers in the locations we serve, and we're working toward opening our fourth location in Chandler!
In terms of progress, here are the latest updates. Building trusses and the roof are officially installed, and we have roughed in all the plumbing and electrical. That means it's now time to start adding the insulation and drywall. And once we have that in shape, the real fun can begin as we install everything from the bar to the many shelves that will house your favorite games! Soon it will really look like the Mox you know and love!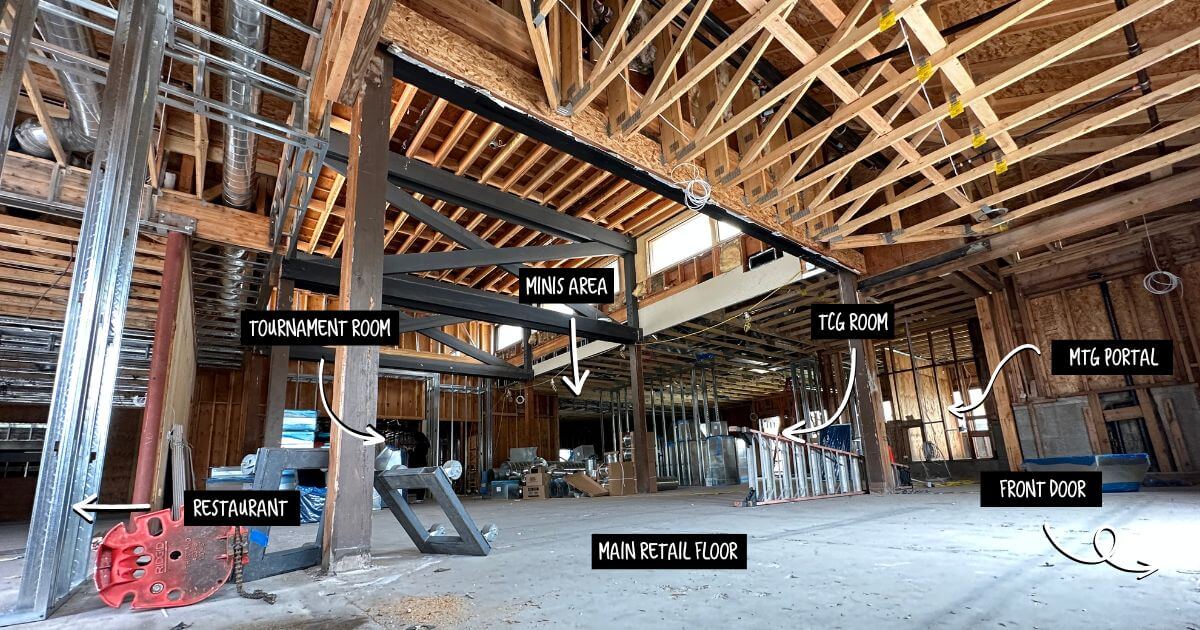 As for an opening date, expect it to be later this year! We'll give you an update with a better idea in the next few months. There's still a lot to do, but we're working as hard as we can to become an official staple of the local community.
In the meantime, we're looking forward to doing some more events in Chandler — so keep an eye out for those announcements! Additionally, we'll be hiring managers in no time. If you think you'd be a good fit, or if you just want to stay on top of all the latest news, sign up for our newsletters! Just be sure to specifically select the Mox Chandler one.
That's all for now, but we'll reach out again soon when we have more good news to share. In the meantime, we can't wait to see all the gamers out there in Chandler and the rest of Arizona!
-See you at Mox