Nov 11th 2022

Posted by David Peveto
'Tis the season for giving and kindness, and Mox is getting in the spirit. For 10 years, we've held The Giving Tree, and annual tradition to bring our community together and make our part of the world a little better. This year we're partnering with our friends at YouthCare, as we support their goal of building brighter futures for youth experiencing homelessness in our area.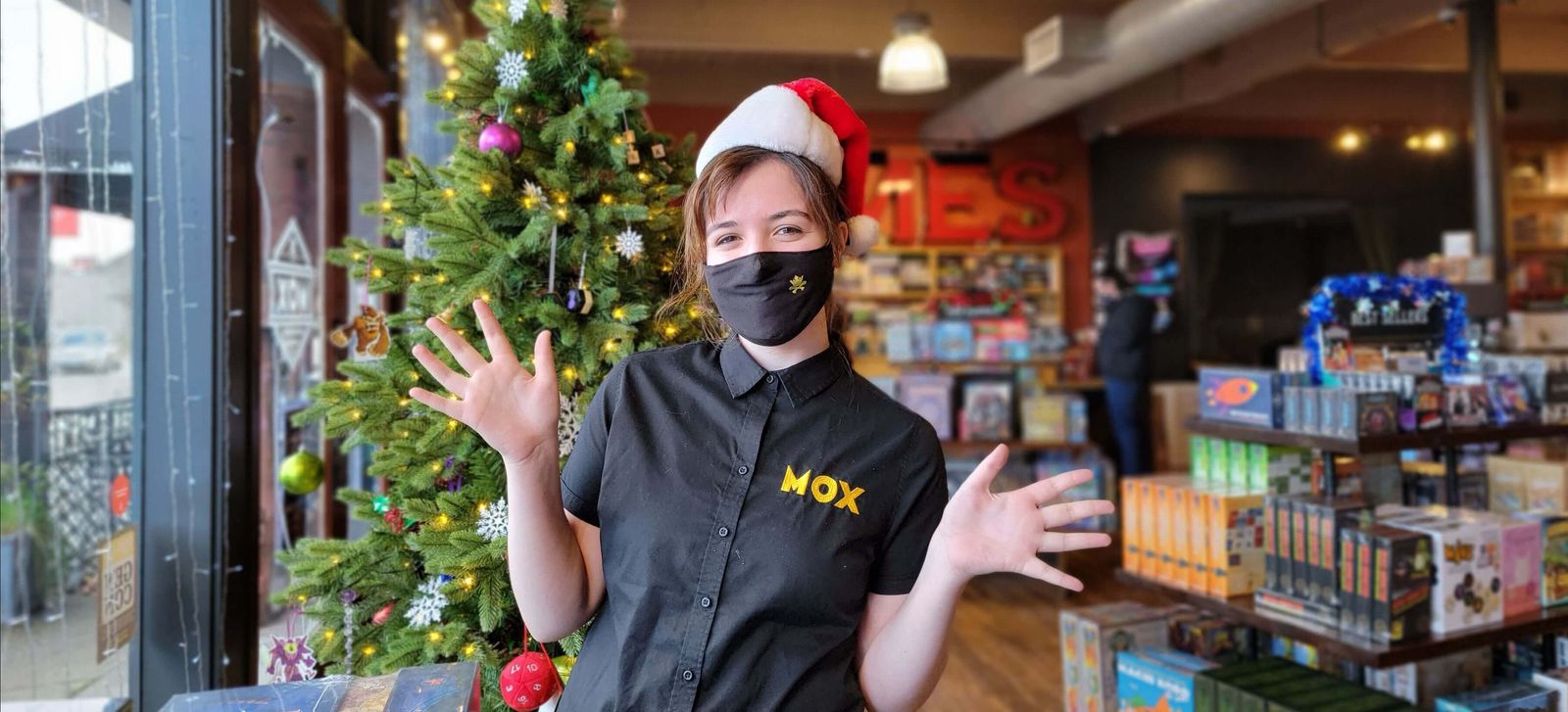 What is The Giving Tree?
The Giving Tree is an annual program hosted by Mox Boarding House to support the amazing work done by locally focused non-profits. 2022 marks the 10th anniversary of The Giving Tree, and while the program has grown and changed over the years the one constant has been the generosity you've shown every holiday season. Thank you to everyone who has ever donated, volunteered, or even just shared the message. We couldn't do it without you!
Starting on Friday, November 25, Mox Boarding House Seattle and Mox Boarding House Bellevue will have Christmas trees filled with gift tags, each of which will feature an item and an age range. These tags will be for items of all sorts, from games and books to clothing and other essential items which might bring comfort and joy to members of our community in need. In addition to physical gifts, we're encouraging our guests to donate to YouthCare directly, and we'll match up to $1000 in donations per location!
Here's how you can get involved:
Purchase and donate an item listed on the tag from within our store
Grab a tag for an item which isn't sold in our store, and return the item to Mox Seattle or Mox Bellevue before December 18, 2022
Donate to YouthCare during checkout at Mox Seattle or Mox Bellevue, or donate directly to YouthCare through their website, leaving a comment to say you're donating on behalf of the Giving Tree
Who will this help?
Fittingly for our 10th anniversary, we're so excited to work with YouthCare, who were the first ever beneficiary of a Giving Tree. YouthCare has been helping end youth homelessness since 1974, providing lifesaving services such as long-term shelter, housing, case management, education, employment training and so much more. This is the fourth fundraising partnership we've done with YouthCare, and with every dollar we raise we can help support their goal of eradicating youth homelessness in the greater Seattle area.
Thank you to everyone who has donated over these past 10 years and for all the good we've brought into the world along the way. For more info about YouthCare or to learn how to get involved with them directly please visit their website or check them out on Facebook or Twitter. Check our blog for more information about all the Black Friday and holiday season festivities at Mox Boarding House.
See you at Mox!