Jun 14th 2023

Posted by Jason Krell
Arizona Pop Up Game Nights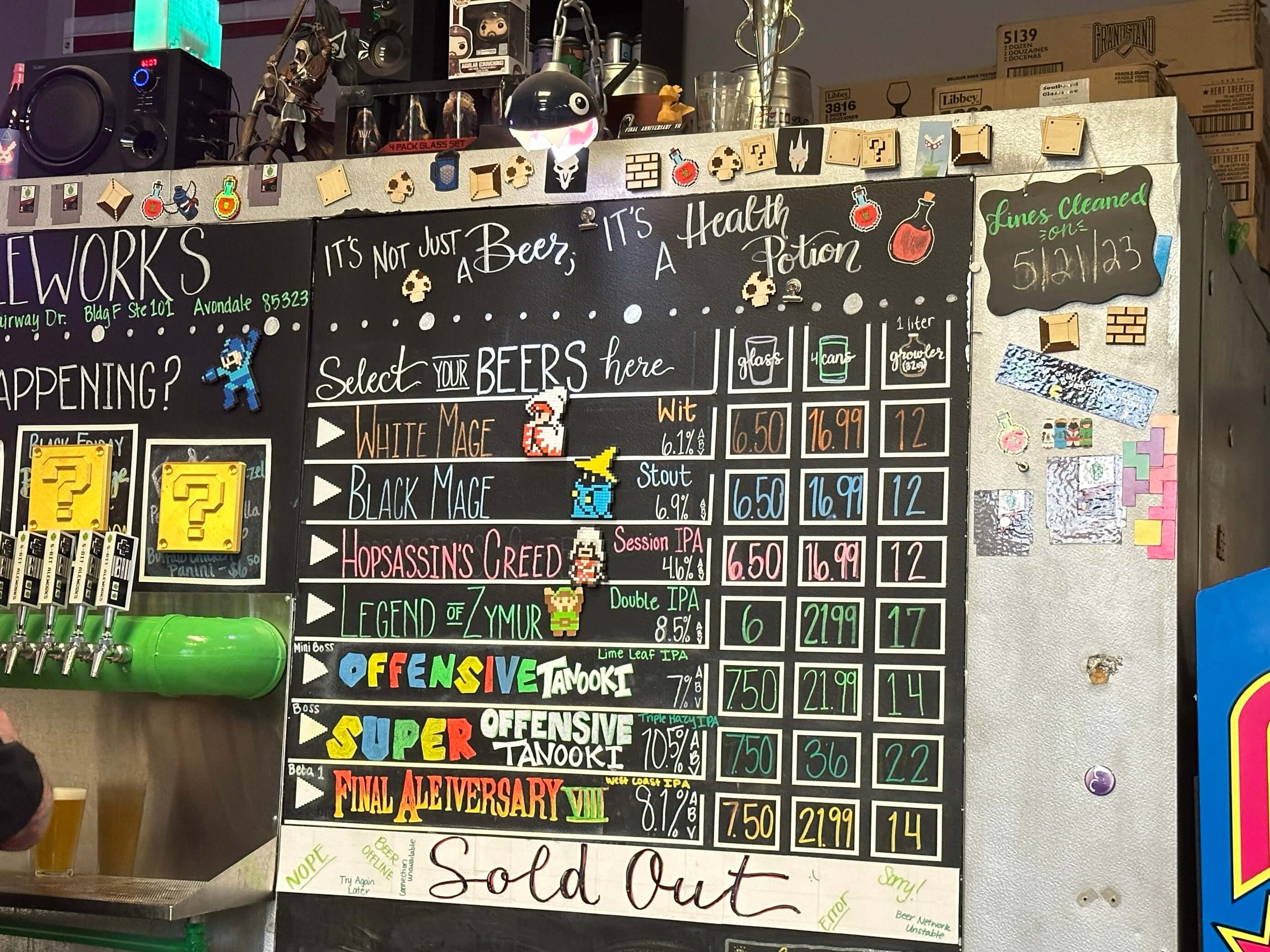 It was incredible meeting so many community members at Phoenix Fan Fusion a few weeks ago, and we couldn't be more excited to open our doors in Chandler later this year. Next week, Mox is cooking up something fun in Arizona: two pop up game nights at local breweries with the goal of playing great games and enjoying a good drink!
Our first Pop Up Game Night is Tuesday 6/20 in Avondale, at 8-bit Aleworks, from 5-9 p.m. PT. Then, we'll host our next one in Chandler on Thursday 6/22 at the Sugar Bar, also from 5-9 p.m.
While there, you can learn to play Azul (Pocket Edition), Abandon All Artichokes, A Fake Artist Goes to New York, and Happy City. Additionally, pick up some free stickers, coupons, and learn info about our new location opening later this year. Really, though, it's just the perfect way to spend an evening, supporting your local spot and having a good time.
For those unfamiliar, 8-Bit Aleworks combines the nostalgia and imagination of video games with the powerful flavor of high-quality craft beer. Whether you want to play arcade cabinets or sit down and game at a table, you're sure to enjoy this tasting room.
Meanwhile, Sugar Bar is built off the 500 breweries and 5,000 beers shared between Zabdi and Kyle Hess. This experience informs their goal of becoming the best beer and wine taproom in the Chandler/Gilbert area.
If you can't make it to any of the game nights, that's okay! Sign up for our newsletter to make sure you catch all the updates and be the first to hear about all the latest developments with Mox Chandler.
-See you at Mox