Aug 11th 2021

Posted by Nelly Steiner
Hold on tight, we have an exciting announcement for you… ready? We are so thrilled to announce that we have a brand new Mox Boarding House website with a brand now feature: Buy Online Pick-Up In Store. Take a look around, it's awesome!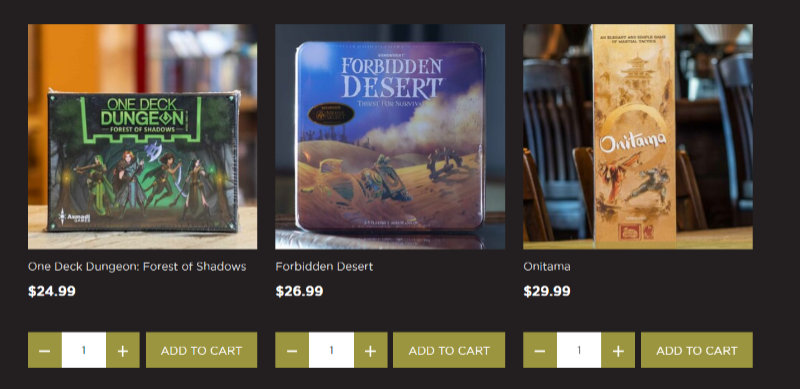 Brand New Mox Boarding House Website
Over the last year we've taken the time to update our much-loved website and updated with new features, beautiful images, and made it more user friendly. You can expect all the same great options as before: viewing our menus, signing up for events, booking private rooms. But we've also added something new: Buy Online Pick Up In-Store.
Buy Online Pick-up In Store
That's right, we now have an online shop on our website, you can get all the best games from Mox directly from the comfort of your couch. We are offering Buy Online Pick-Up In Store. Currently, we are only offering the option to pick up in-store, which means that you can browse our catalogue of games online, make a purchase, and then pick it up at Mox. You might have a few questions so keep reading for more information:
How does Buy Online Pick Up In-Store work?
Simply go to the Website Shop, select your preferred Mox store in the top right corner of the page, and browse our catalog. The inventory you see is what that location has in stock right now, so you might find that if you change your selected store different products will be available. Once you've decided which products to purchase, add them to your cart and check out. You'll be asked to select a time slot for when you'd like to stop by Mox to pick up your purchase and to make the payment. You'll get a confirmation email once we have your order in the system.
Can you ship my order to me?
We will not be offering shipping at this point, but it is something that we are looking to add in the future. Keep an eye on our social media for updates.
Is all of your inventory going to be available online?
At launch we'll have about 1500-2000 products available to shop from and we are adding more every week. So, there may be a few titles that you won't be able to find on our website at first. Also, new arrivals will not be available immediately, we'll add those no sooner than one week from their release date.
I can see an item is available at one location and not the other, why is that?
That is because when you select your preferred Mox store it is displaying the current inventory from that that store. Other stores may have different products available. Make sure that you have selected the Mox location that you will be picking up from in the top right corner of the page.
What payment methods are accepted?
Currently we accept all major credit cards and PayPal as payment options. Please note that at this time you cannot pay online using store credit or gift cards. This is something we hope to offer in the future.
Can I pay in-store when I come to collect my order?
No, payment needs to be made online during the checkout process.
Can I make preorders for upcoming items using the Mox Online Store?
This is not a feature we are offering at this time, but we're looking to add something like this in the future.
How about new releases, will they be available immediately?
New release products will be added to the online store no sooner than a week following their release date.
What should I do if the item I am looking for is not available?
Please give your local Mox store a call and ask to be added to the request list for the item. Then, once it arrives, we'll let you know via email that it's ready to purchase.
Can I purchase Magic: The Gathering singles from the new store?
You can purchase singles from the Mox website via the in-store CK Portals. When you click on the MTG Singles page on the Mox website you can select which store you'd like to purchase from and it will take you to that stores inventory of Magic cards.
How do returns work?
You can find out Refunds & Exchange policy here.
What if I miss my pickup window?
After you place an order with us you'll receive an email as your pickup window is approaching, if the order isn't picked up during that time we will hold onto it for an additional 7 days before sending another reminder email for pick up.
What should I do if I encounter and error as I am checking out?
If you encounter an error please use our Help & FAQ widget and open a support ticket. It can also be accessed here.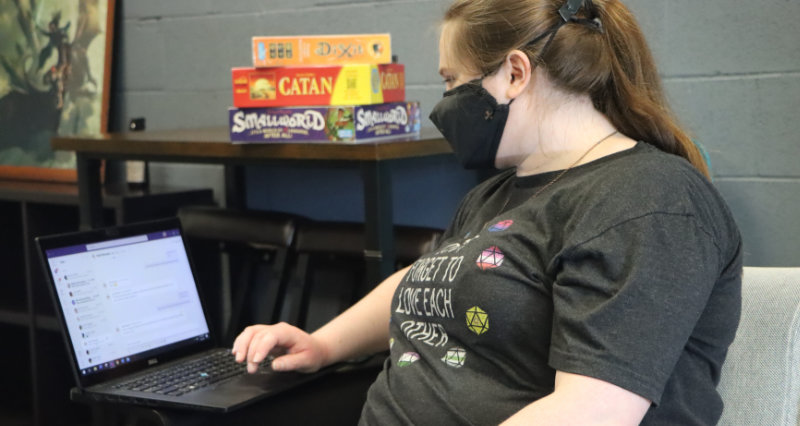 Buy Online Pick-Up In Store Promotion
Check out our new website and try out the new option to buy online and schedule a pick-up in-store! For any purchase of $75 or more made using the new online feature you get $15 off (MTG and Games Workshop product is not eligible for this promotion). This is a limited time offer so make sure you try it before it expires on September 17th.
-See you at Mox