Feb 1st 2022

Posted by Mer Behan
Did you know that January was National Puzzle Month? Well, if you missed out, Mox Boarding House's February Mox Spotlight has your back. This month we are featuring eeBoo's Piece and Love puzzle collection. EeBoo is a woman/mother owned company that was started over twenty-five years ago, making children's products that inspired creative thinking and communication. Most recently they started their Piece & Love puzzle line. These sustainable puzzles are made from recycled materials, vegetables based inked, and FSC-certified Paper (Forest Stewardship Council).
---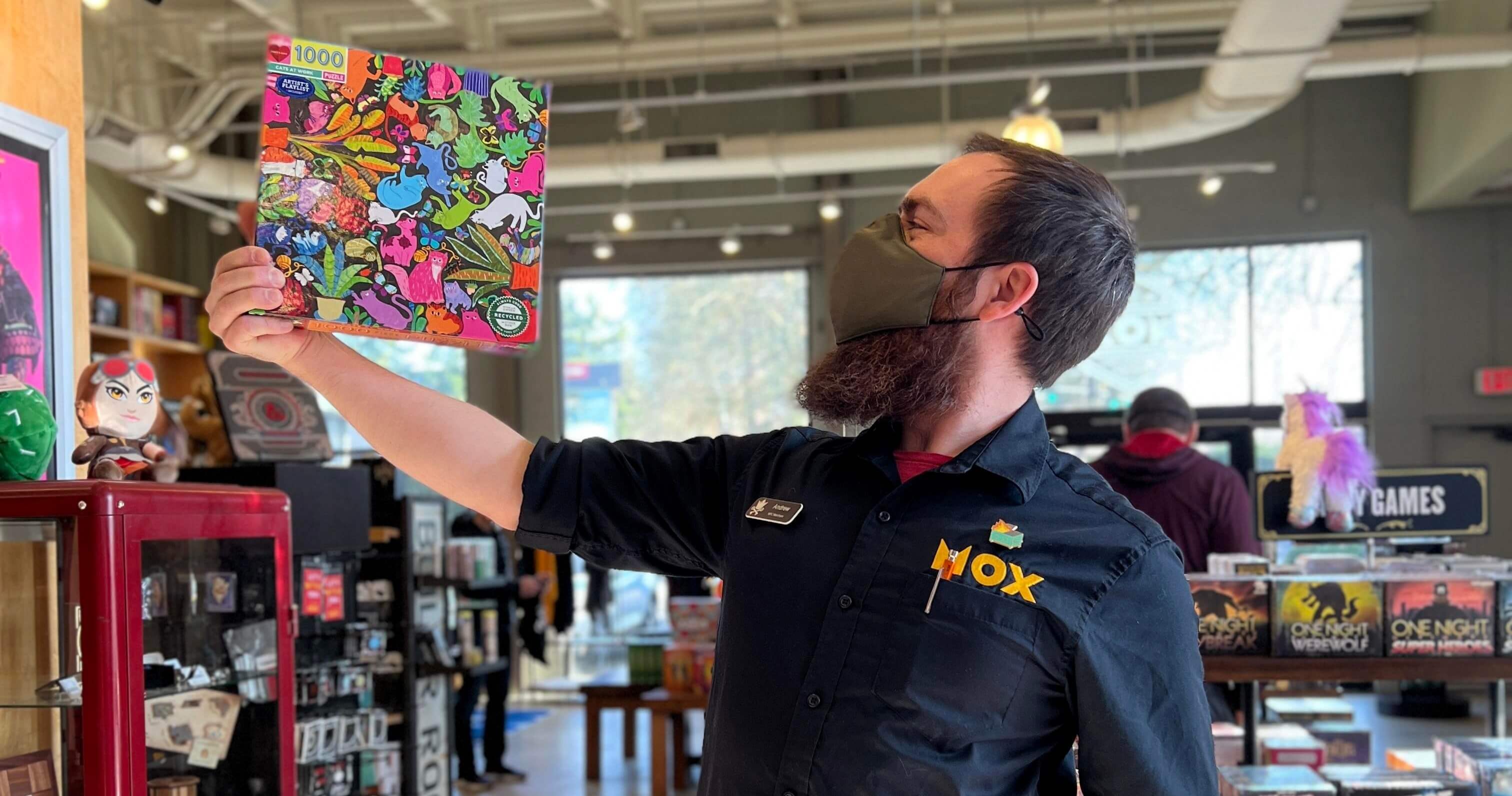 These cats are all over the place, allowing the puzzle to be viewed from any angle. Cats go well with puzzles, even if they are knocking pieces off your table! This puzzle was illustrated by Monika Forsberg. Monika Forsberg is a Swedish artist living in London who loves working with bright technicolor illustrations.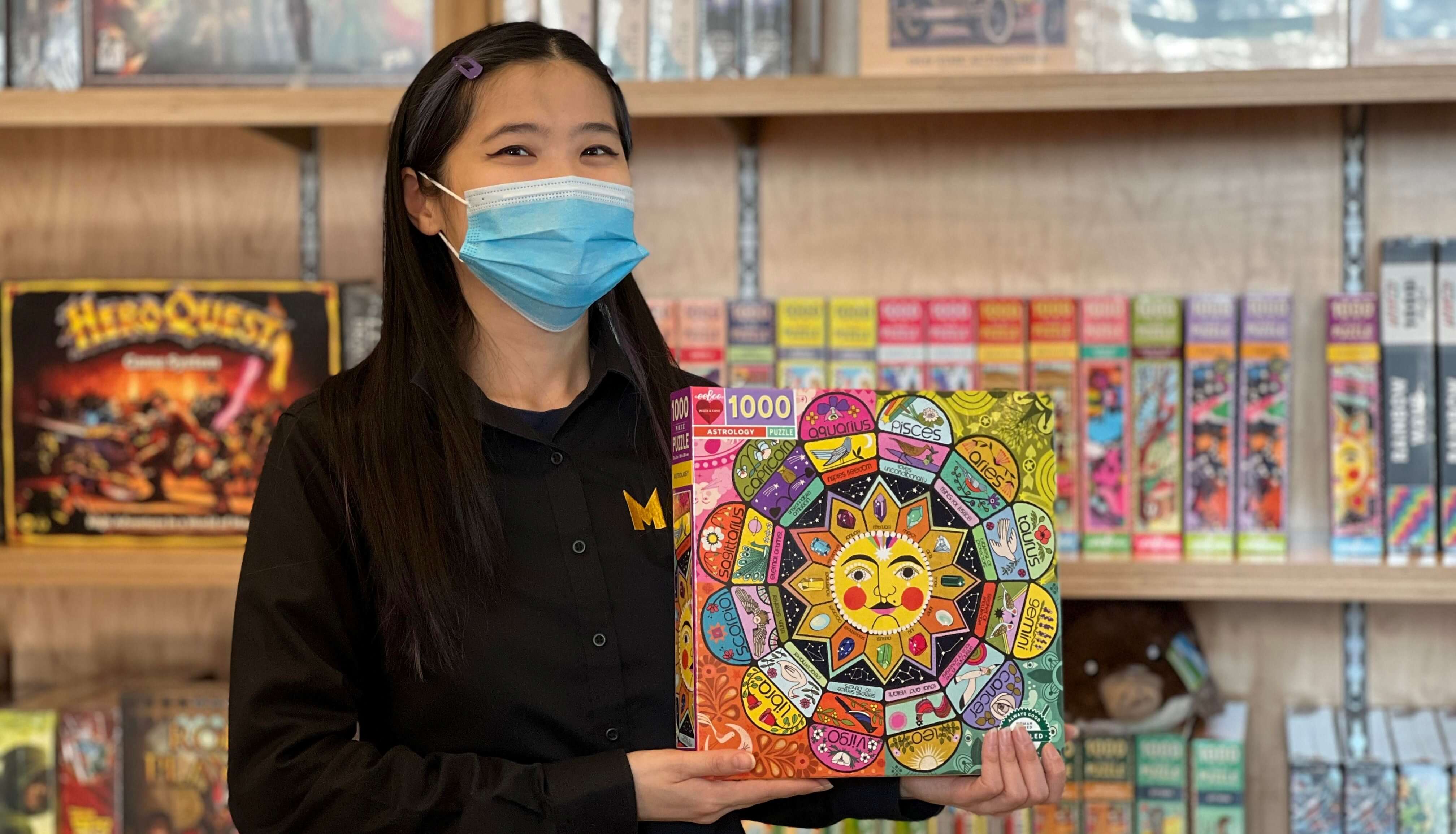 This vibrantly colored puzzle features all sorts of astrology information. Birds, gems, stars, and flowers abound. This puzzle was illustrated by Anisa Makhoul. Anisa Makhoul is an artist and printmaker who currently lives in Portland, OR.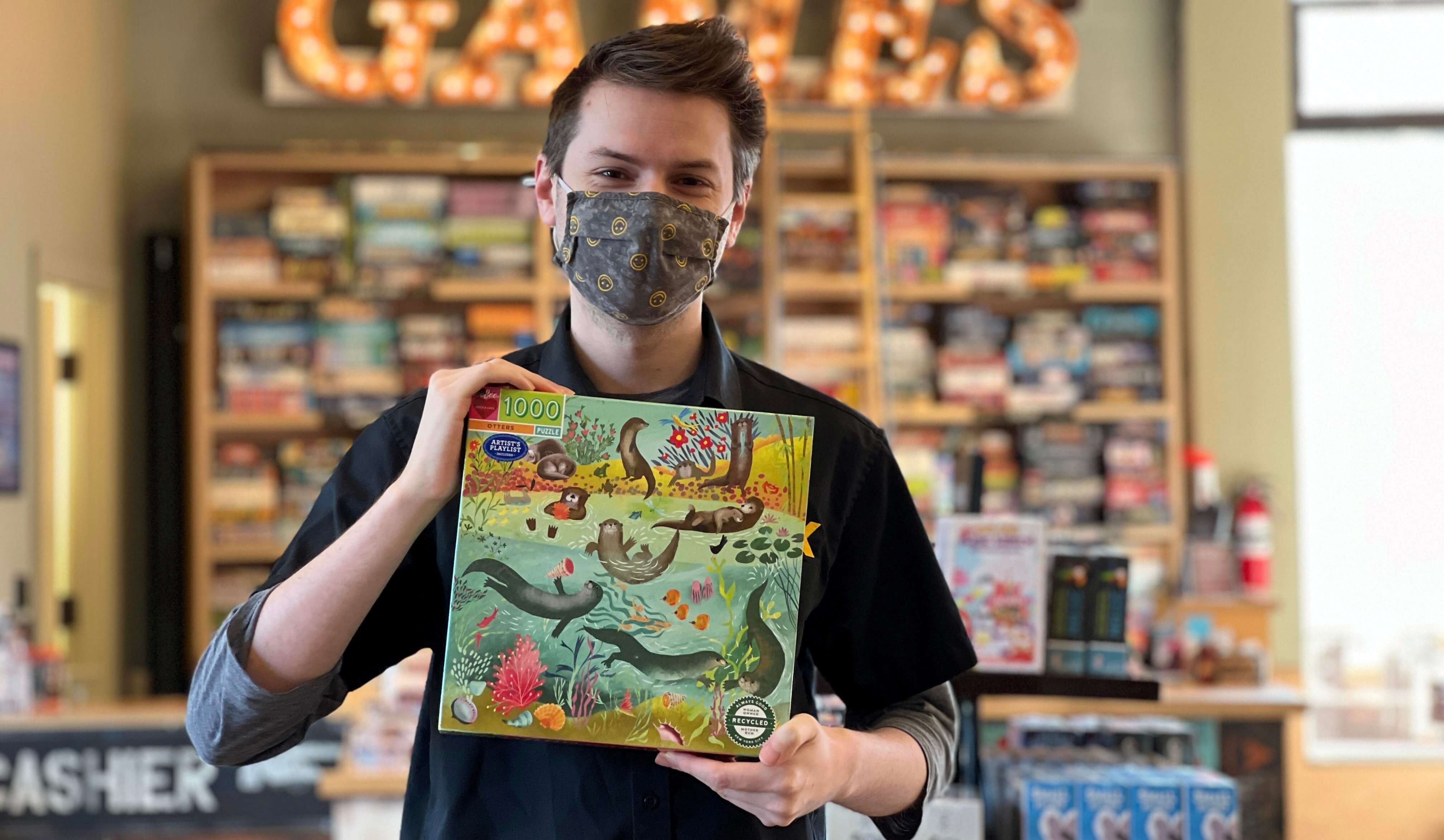 Otters are playful and loved by all for their cute shenanigans. Experience a playful day with some cute otters with this puzzle. This puzzle was illustrated by Uta Krogmann. Uta Krogmann is an artist located in Germany who works on book covers, sceneries, and even fabric.
---
Find these and many other colorful puzzles at Mox. Throughout February we're offering 10% off all eeBoo puzzles. Our knowledgeable staff is happy to help you pick out the perfect puzzle for you. And while you're in, grab some food and drink! 
-See you at Mox!