Jan 3rd 2022

Posted by Nelly Steiner
We hope you had a wonderful holiday season that was fulfilling and relaxing. Let's ring in the new year with an awesome publisher. We're excited to announce Gamewright Games as our Mox Spotlight this January. All month long get 10% off any Gamewright Games purchased at any Mox location! 
Gamewright was founded in 1994 with a strong mission that is still true today. Their goal to "create the highest quality family games with outstanding play-value" is showcased in all of their games. Gamewright games are created for players of all ages, so parents and kids can enjoy playing together. These games foster creativity and teach skills while having fun.
---
We can't talk about Gamewright without featuring Abandon All Artichokes as our top pick. Abandon All Artichokes is a fast, fun, family game! There is never a dill moment as you use strategy and a little luck to weed out every artichoke card in your deck. Turnip the chances of beeting your opponents by swapping cards with their hands or donating to their discard piles. Eat, drink and be rosemary with 2-4 players in this absolutely raddishing card game!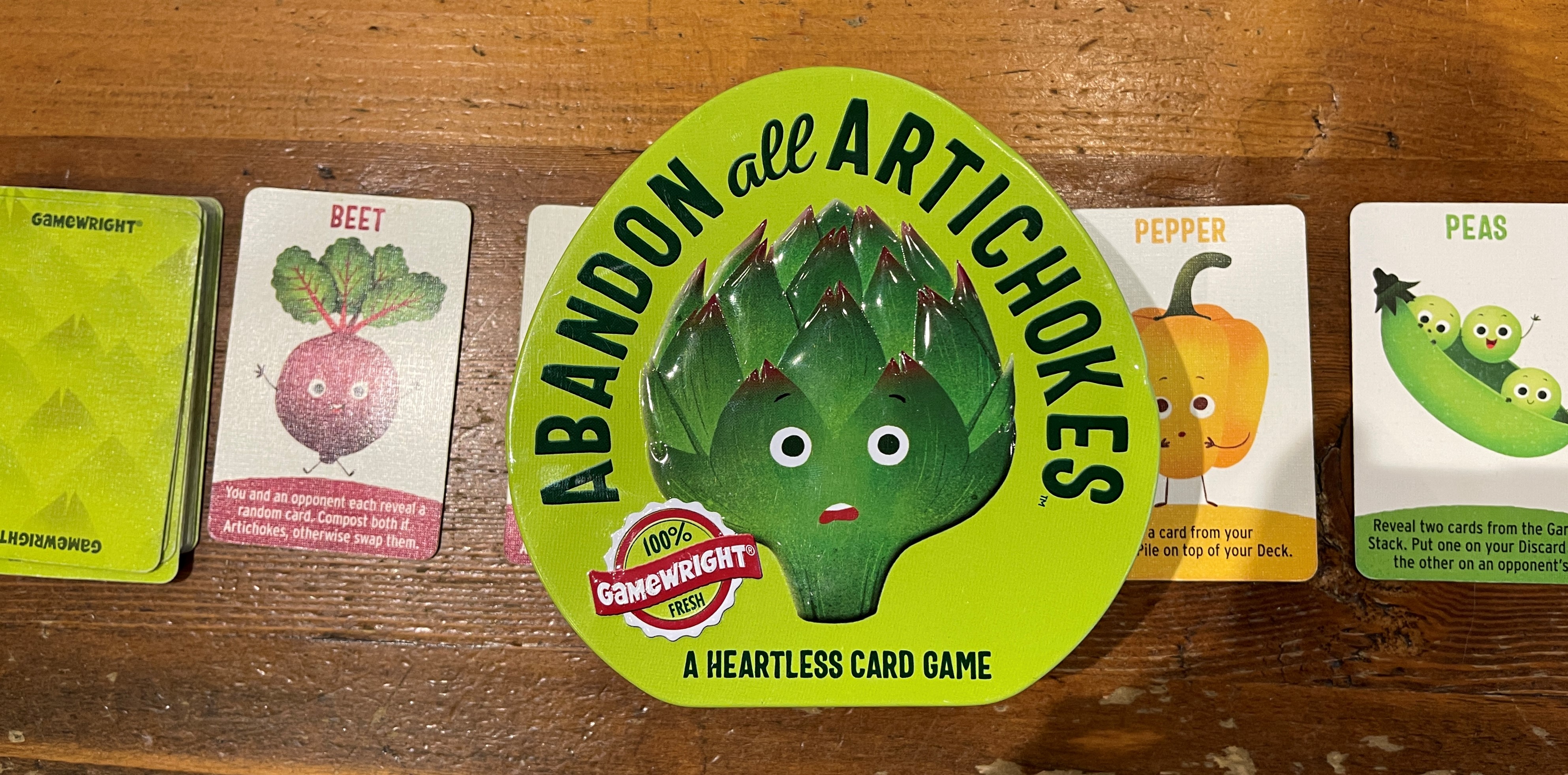 Looking for something more cooperative? Forbidden Island is the perfect game to try next. Work together to collect all the sacred treasures before the island sinks and is gone forever. Forbidden Island has the perfect balance of tension and strategy that increases excitement. Combined with it's amazing components, it's a joy to play every time. If you're looking for more games in the series consider picking up Forbidden Dessert or Forbidden Sky. 

Dive into the fantasy world of Dragonwood. The forest is filled with many foes. Goblins, ogres, and feared most of all, dragons stand in your way. In this game players collect adventurer cards to earn dice that they roll against their foes. There are many strategies to win. Will you tackle smaller creatures to save your cards for bigger foes? Or will you push your luck for big rewards? The game ends when both dragons have been defeated, and the player with the most victory points wins!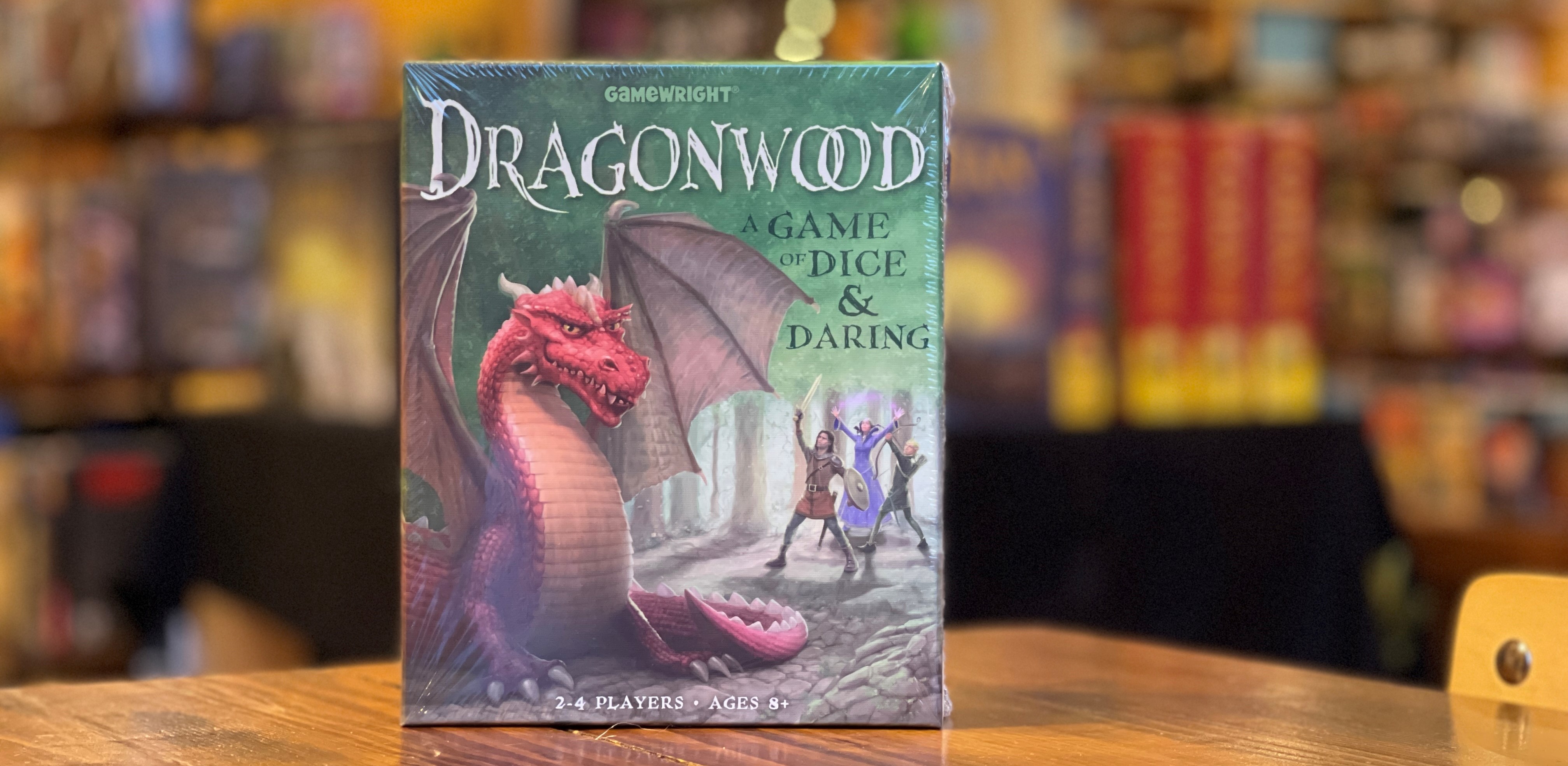 This incredible game was actually invented by 6 year old Miranda Evarts! With the help of her older sister Madeleine and her parents they brought the game into game stores all over the world. Sleeping Queens is the perfect game for the whole family. Players compete to rouse the napping queen from her slumber using skill, quick thinking, and even a little bit of luck. This game is great for ages 6 and up.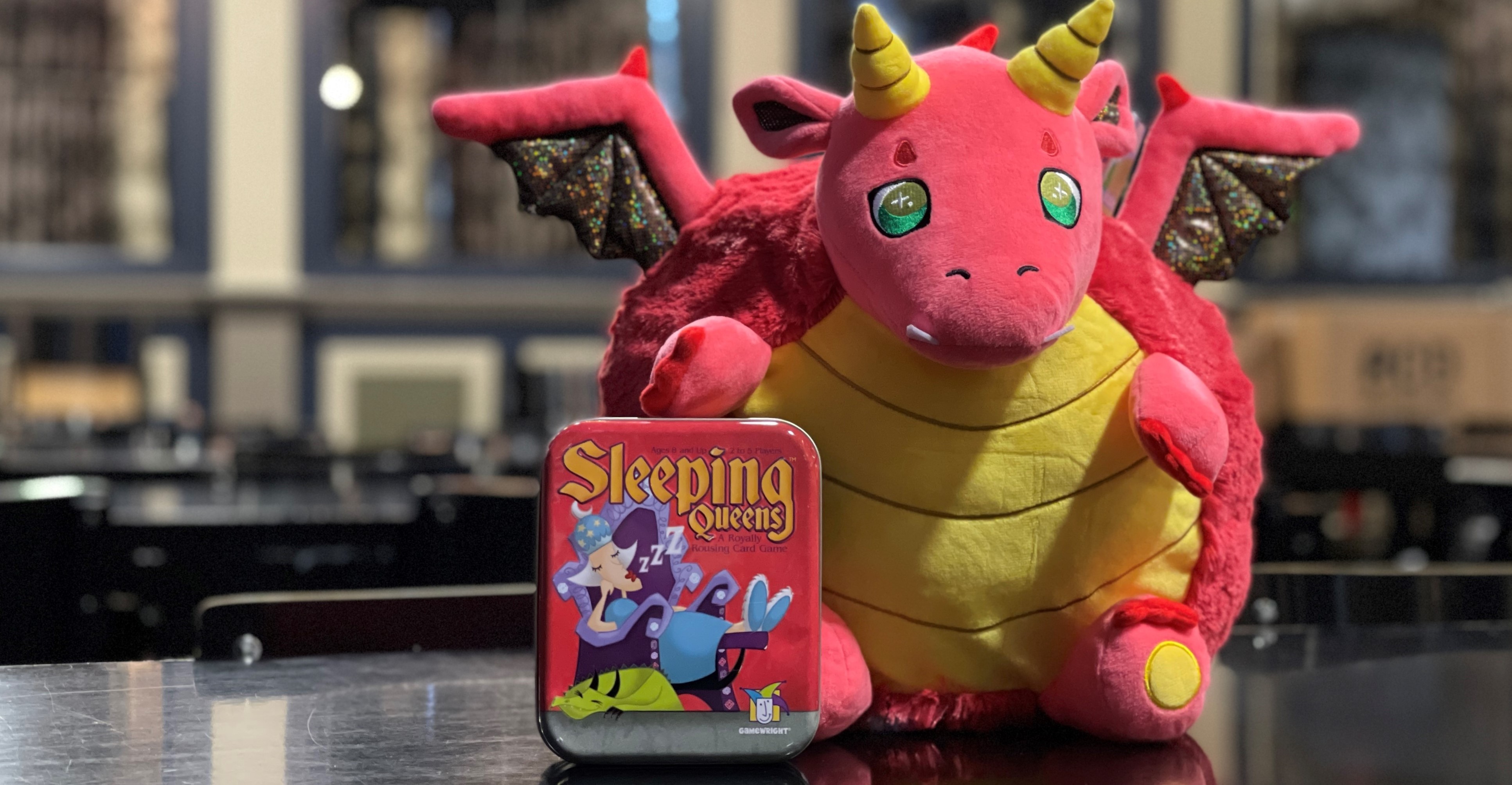 MMMmmmMMM who doesn't love donuts? In Go Nuts for Donuts, players bid on the donuts they want most from the display. But watch out! If two players go for the same donut, no one gets it. Use quick thinking and a little bit of luck to collect the best donuts. The goal is to collect sets of donuts with powerful power ups or pairs of donuts to maximize your points. 

---
You can shop for any of these games in store and online. Shop now and pick it up today or have it delivered same-day if you're within 10 miles of Mox.Throughout January we're offering 10% off all Gamewright games. Our knowledgeable staff is happy to help you pick out the perfect game for family game night. And while you're in, grab some food and drink! 
-See you at Mox!