Jun 1st 2022

Posted by David Peveto
Summer is in full swing and we're so excited to announce our newest Mox Spotlight – it's the wonderful team from Capstone Games! Best known for games like Terra Mystica and their Iron Rail franchises, they're the pinnacle of beautiful, social, and fun strategy games.
All Capstone Games products will be on sale at each Mox location throughout the month of June. To whet your appetite for the games on offer, we've listed a few of our favorites each store should have in stock.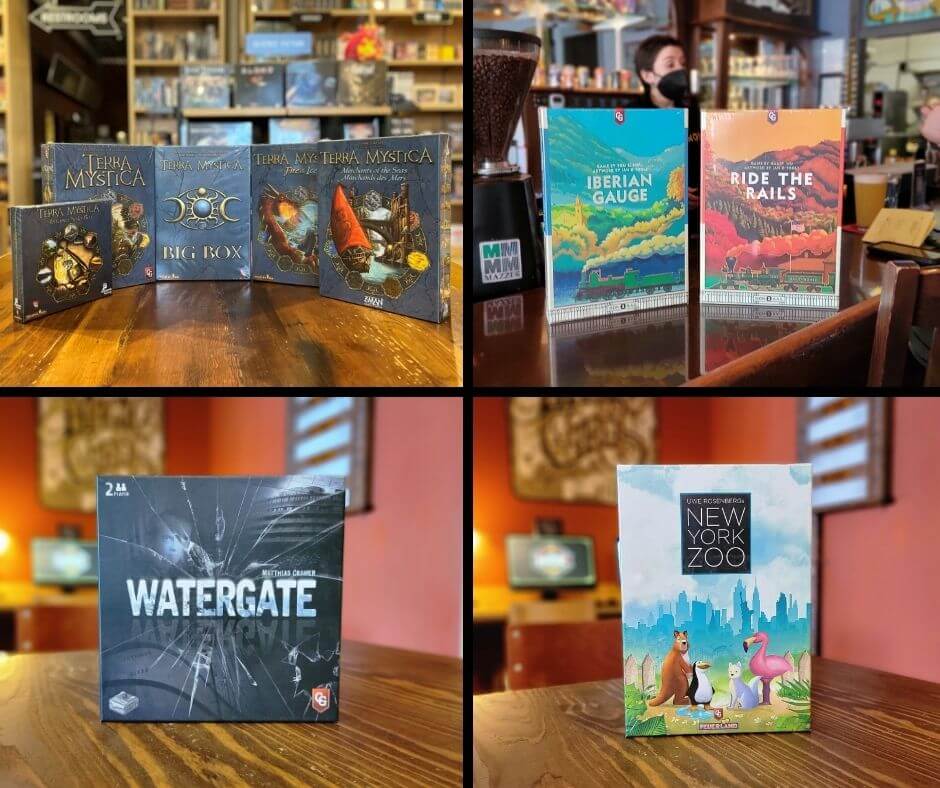 Terra Mystica – Since it was first released nearly a decade ago, Terra Mystica has let you and up to 3 other players harness the magic of terraforming to suit your faction's needs. Manage your priests, workers, coins, and power; and after 6 full turns the player with the most points is the victor. This game is heavy, exciting, and perfect for fans of the Eurogame genre. And don't forget that when you're ready, there are multiple expansions to grow your Terra Mystica experience!
Iron Rail – The Iron Rail series lets you become a railroad baron in the heyday of travel by rail. Whether traveling across Ireland in the original Irish Gauge, helping passengers west in the American Ride the Rails, or heading down the Iberian Peninsula in Iberian Gauge, you'll buy and sell shares of railway companies, upgrade towns, and gain points as travelers reach their destination. It's fast to learn and is full of fun moments and strategic choices. It's true staff favorite series here at Mox.
Watergate – Lies. Power. Corruption. The late 1970s saw one of the biggest political scandals the country had ever seen, and you and a friend are smackdab in the middle of it. This card-based game sets 2 players against each other either as a newspaper editor searching for the truth or the office of the President trying to outlast the press' investigation. It's a beautiful board and is a wonderful use of theme to tie into real life events.
Gaia Project – This takes the world and mechanics of Terra Mystica, and sets it in the sci-fi future where different species are out to terraform worlds and build an empire across the galaxy! Each species will have unique powers and home worlds, granting special advantages as you travel from world to world. Gaia Project uses a modular board, so every time you sit down to play you'll need to use new strategies in your conquest. Advance your tech tree, explore the galaxy, and make it to a Gaia World to start the end game.
New York Zoo – Legendary designer Uwe Rosenberg is in top form with New York Zoo. It's a family-friendly strategy and puzzle game where you take actions to grow your zoo with animal enclosures and attractions. This game is super cute with adorable little animeeples for the creatures filling your enclosures and will be an instant hit for gamers both young and old.
All these games and more will be 10% off all month long, and keep an eye on the event calendars of Mox Seattle, Mox Bellevue, and Mox Portland for fun opportunities to learn these games firsthand!
See you at Mox!