May 1st 2022

Posted by Tony Pizzo
May is here and we've got an incredible new Mox Spotlight for you – it's none other than the legendary Penny Arcade. Get ready for 10% off a huge selection of Penny Arcade pins, shirts, swag bags, and more!
Penny Arcade has been a household name for gamers since 1998, when Jerry Holkins and Mike Krahulik debuted their original webcomic. Publishing a new strip very Monday, Wednesday, and Friday has kept Jerry & Mike busy playing their alter egos Gabe & Tycho. At this point, Penny Arcade has likely touched upon every subject in the gaming world, even partnering with Wizards of the Coast to create the lore of the adventuring business Acquisitions Incorporated.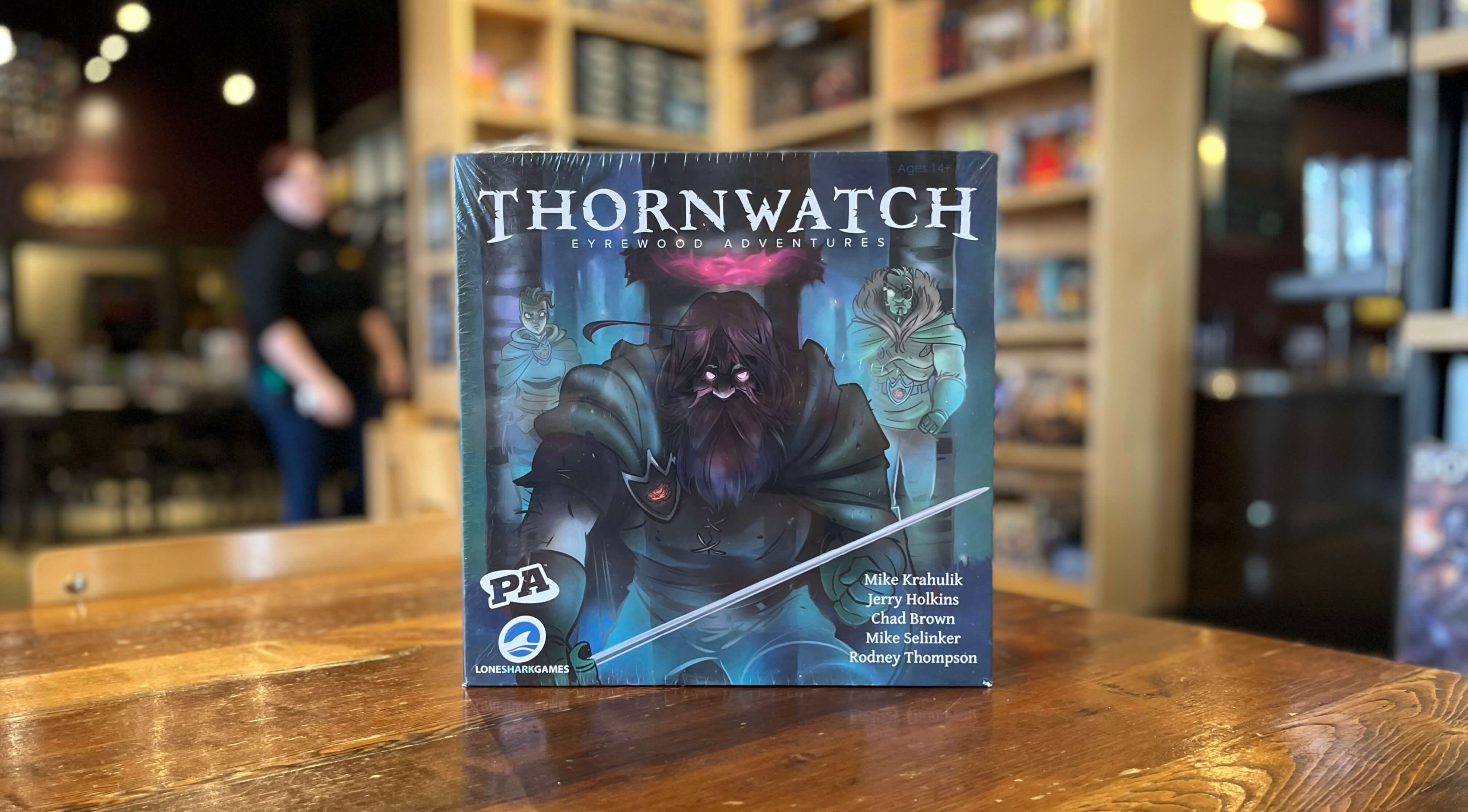 More than just a diehard following has spun out of the beloved comic strip; incredible foundations like the charitable organization Child's Play and the internationally adored PAX gaming conventions were built by the duo and have spread the love of gaming to all players on the board. (If you never realized PAX stood for Penny Arcade Expo, you're not alone!) Here's a little more info on what to buy in May.
Pin Sets – Who's ready for Pax 3018? Now's your chance to collect gorgeous pin sets that mark you as a member of the Explorers League: a guild of gamers almost certainly attending PAX in 3018 on Saturn, Mars, and even that tiny non-planet we kicked out millennia ago. We've also got PAX Everywhere pins for those of you who prefer gaming in present day.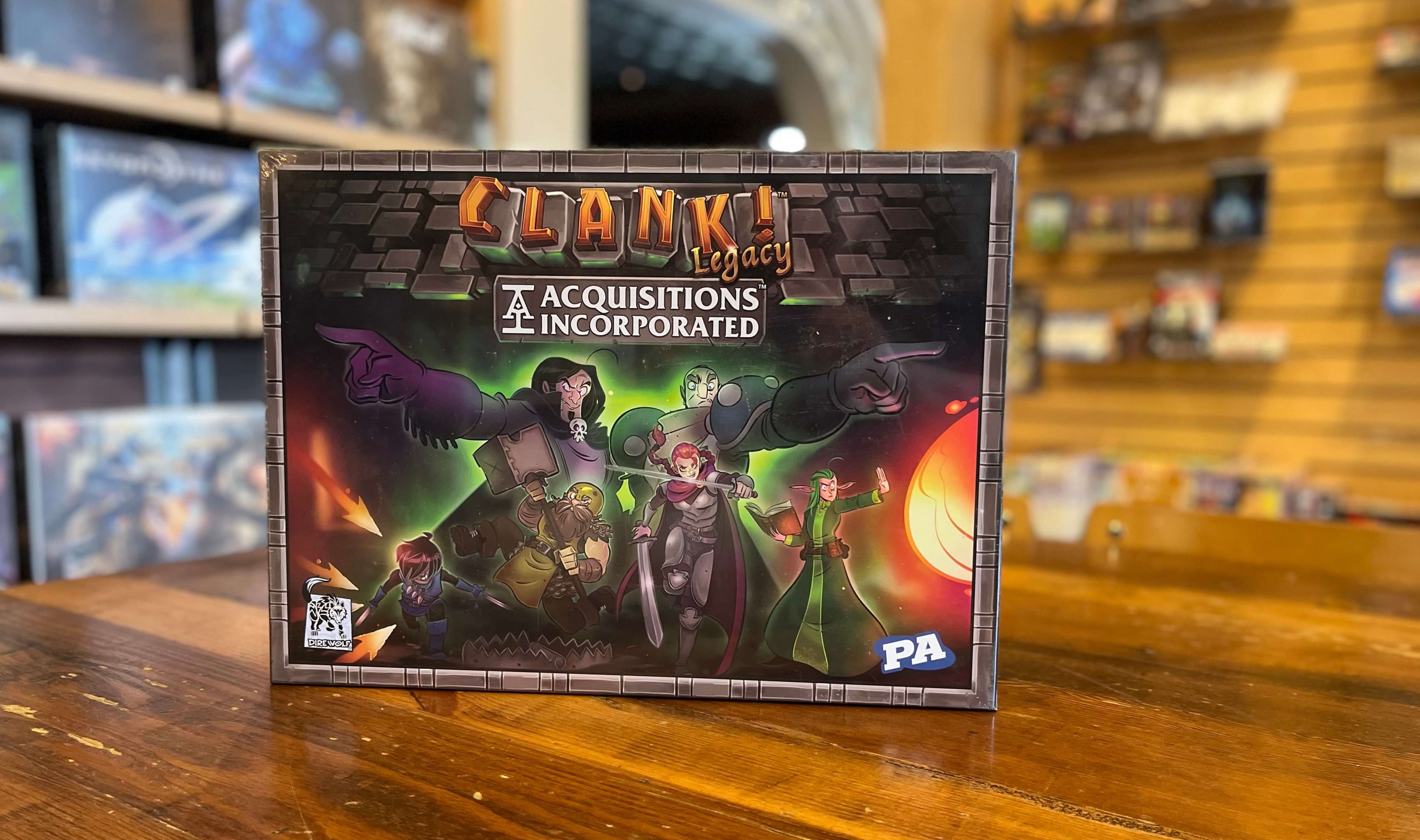 Acquisitions Incorporated – Who doesn't love a bit of corporate dungeoneering? Try out a fresh take on the board game Clank! with Acq. Inc.'s Legacy version. Every round you play will influence your future sessions, and maybe even your performance review! If your DM is due for a promotion, gift them the hilariously illustrated Acq. Inc. Dungeon Master's Screen. Finally, boost your party's morale with official Acq. Inc. Tokens! (Note: Use as in-game currency at the discretion of the DM and the Dragon of Accounts Payable. Acq. Inc. assumes no responsibility for workforce losses incurred.)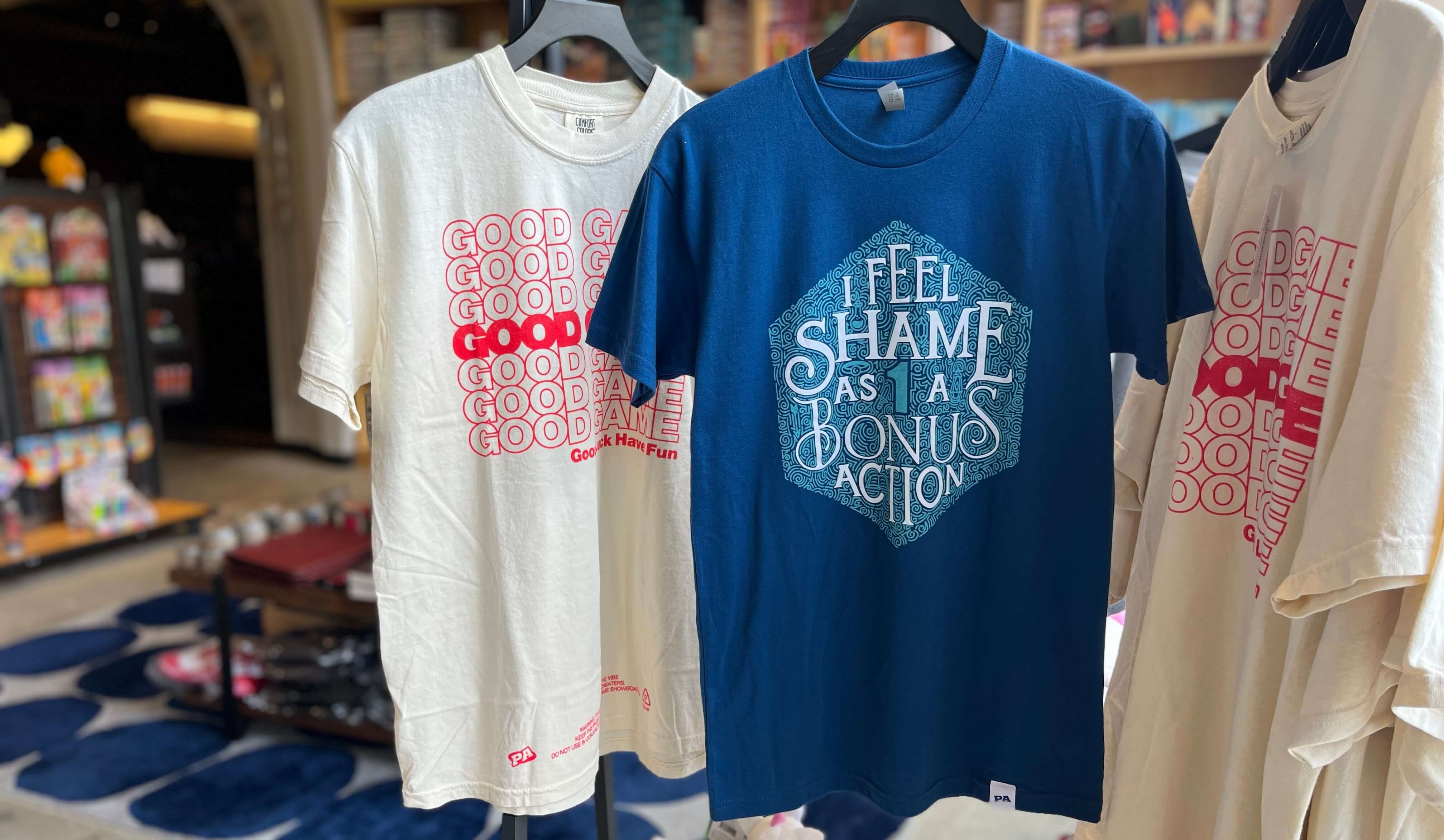 T-Shirts – the essential gift that keeps on giving. By purchasing these shirts, you can:

- Boldly proclaim your primal desire to win, even in co-op games!
- Share the shame of a critical fail or the good word of "Good Game"!
- Finally fit in with those posh shirt enthusiasts down the hall!
- Rejoice in earning a once-in-a-lifetime personalized RECEIPT with every purchase!
Swing by Mox Portland, Seattle, or Bellevue day in May and enjoy 10% off this fantastic Penny Arcade merchandise.
See you at Mox!