Nov 1st 2021

Posted by Mer Behan
It's a new month and that means a new Mox Spotlight! November's Mox Spotlight is Norse Foundry. Norse Foundry is known for their beautiful luxury gemstone and glass dice. They also have dice made from zinc alloy, 6063 aircraft grade aluminum, wood, bone, and other materials along with hex vaults and towers made by their partners at ElderwoodAcademy. Keep reading to find out more about just a fraction of the dice from Norse Foundry.
---
Pink Cat's Eye Polyhedral Dice Set
Norse Foundry's Cat's Eye dice are made from a lab made fiber-optic glass, making these stronger than the glass you'd use for drinkware. These dice have a wonderful color gradation that ranges from dark to light. They are available in many colors; blue, green, yellow, and more.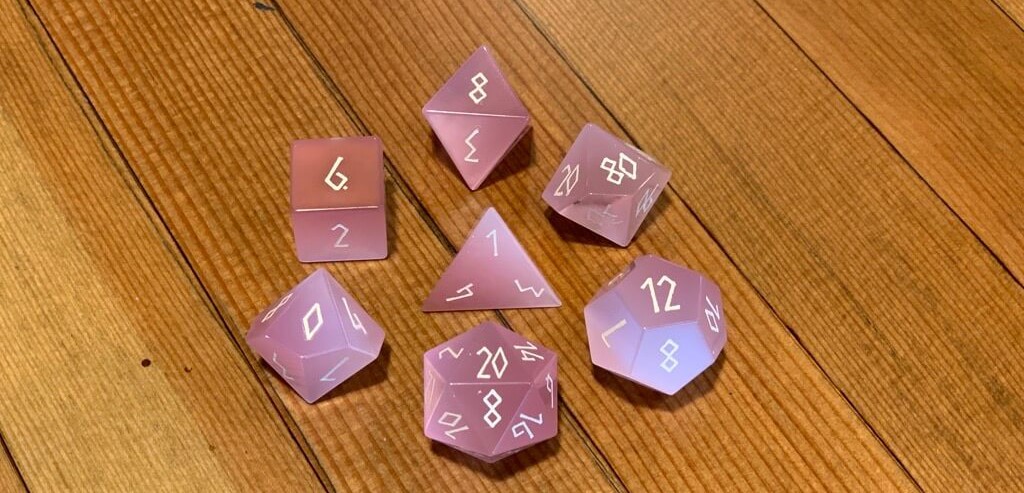 Ruby Zircon Glass Polyhedral Dice Set
Norse Foundry's Zircon glass dice will have the same weightless feel that the Cat's Eye dice have but with a translucent color. These dice are also made from a lab-made glass and polished to create a spot-free, transparent finish.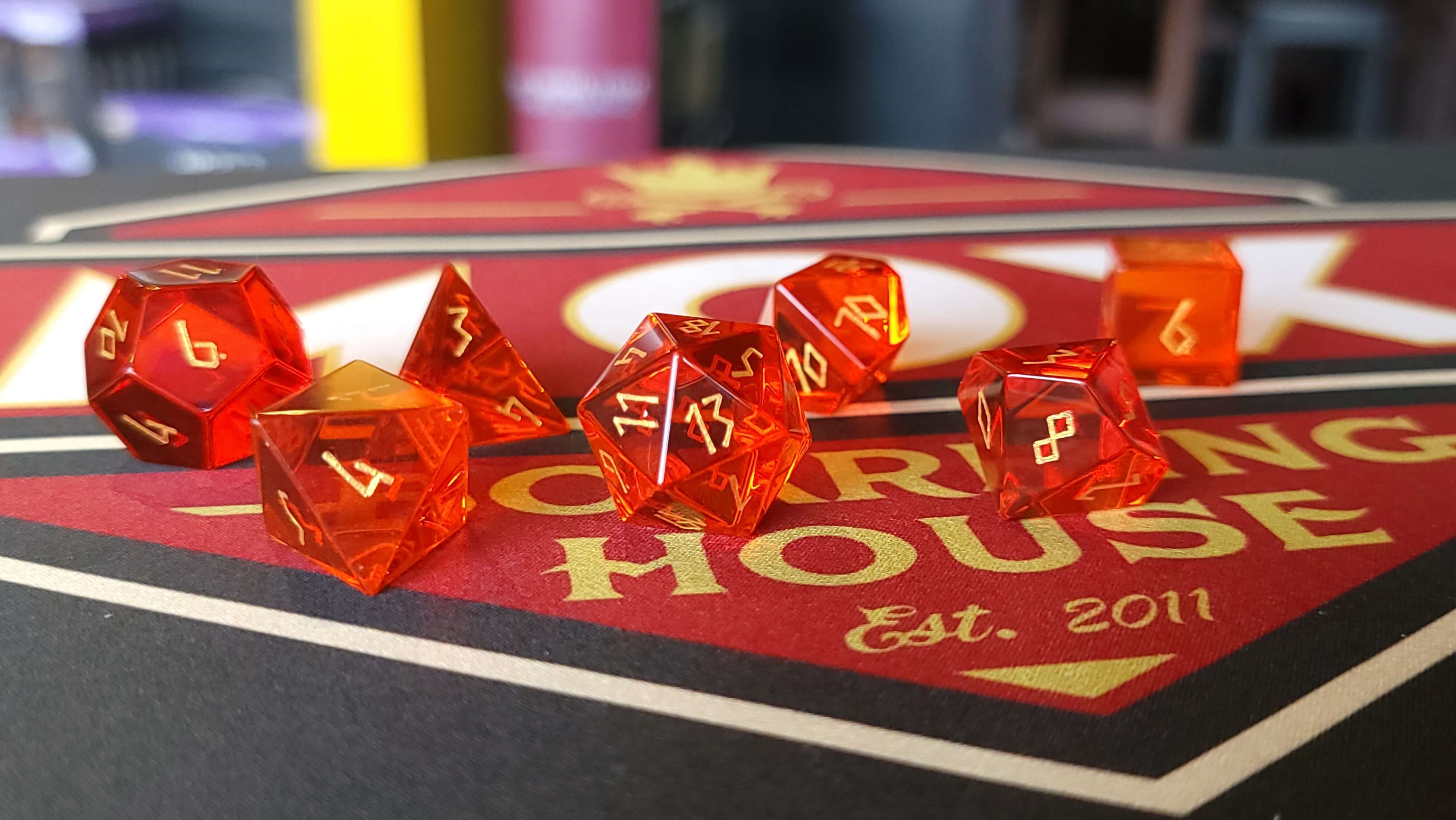 Glowstone Green Polyhedral Dice Set
Next up is Norse Foundry's Glowstone Green dice. All of the glowstone dice are made from lab-created quartz which has been infused with glow-in-the-dark material. These dice appear to have a white coloration to them unless placed under light/blacklight, and then they will give off a green glow. Perfect for your Call of Cthulhu campaign!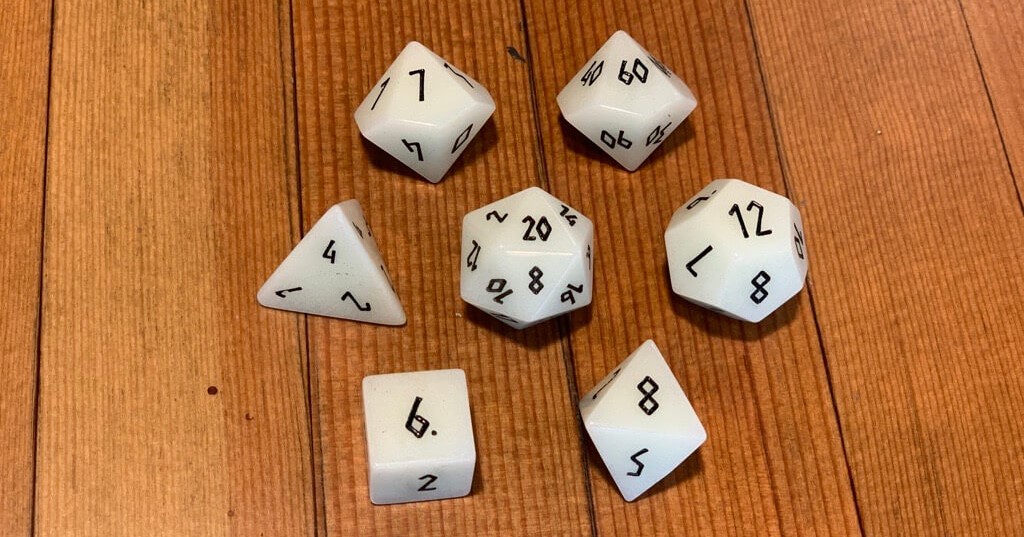 Warpips: Lightning Bolt
Warpips are great for the Warhammer 40K player looking for metal dice to up the look of their gaming accessories. Or maybe you are a high-level Wizard in D&D itching to throw a handful of metal dice for your fireball spell? Each Warpips tin has sixteen zinc alloy dice and comes in several different color combinations.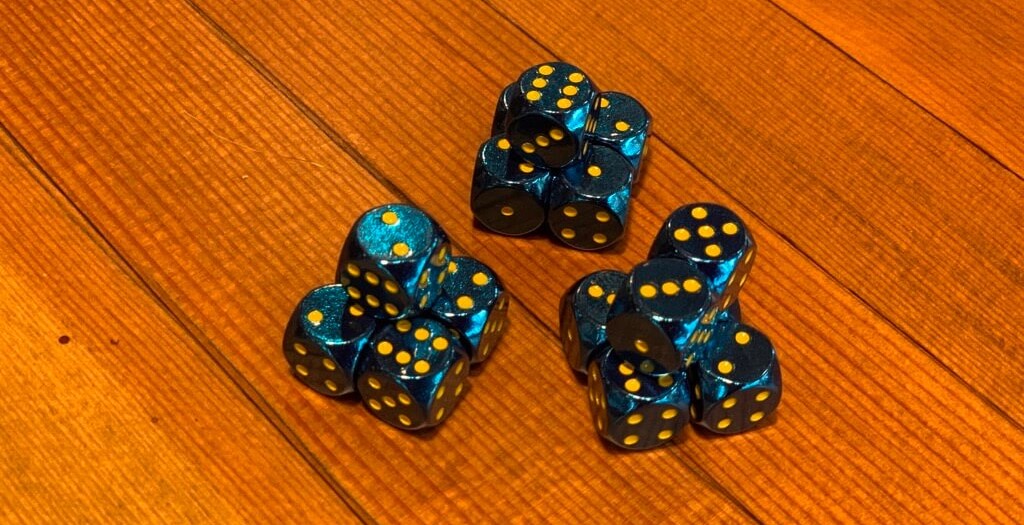 Yak Horn Polyhedral Dice Set
Need a set of dice made from a natural material? Dice made from Yak Horn may be what you're looking for. These dice have been ethically sourced, CNC milled, and had the numbers hand carved. These dice are surprisingly light and have a unique feel to them when rolled at the table.
Lich Purple 6063 Aluminum Dice with Case
6063 Aircraft Grade Aluminum dice are the most precise dice that Norse Foundry offers. These dice are precision CNC milled with engraved numbers with anodized color. These dice also come with their own matching aluminum case, keeping your new dice safe.

Phoenix Lapis Polyhedral Dice Set
Phoenix Lapis is one of Norse Foundry's lab-made gemstone dice. The stark contrast of lab-made turquoise and lapis lazuli have been seamlessly marbled together. These patterns make each die a one-of-a-kind piece.
---
Throughout November we're offering 10% off all Norse Foundry products. Our knowledgeable staff will be able to help you pick out the correct dice set from our stock for your character to impress your gaming group at your next game night. And while you're in, grab some food and drink! Don't forget to check back in later this month for our interview with Norse Foundry to find out more about their inner workings.
-See you at Mox!