Oct 1st 2021

Posted by Nelly Steiner
Fall is here! The leaves are going from green to brown, we can hear their crunch under our feet, and with the change of seasons comes a new Mox Spotlight. We're excited to announce Funko Games as our Mox Spotlight for October. We all know Funko for their beloved big-head figurines featuring our favorite characters from pop culture. In 2019 Funko acquired the design studio then named 'Forrest-Pruzan' and started Funko Games. Since then they have devolved some very exciting games including Funkoverse, Disney Haunted Mansion, and Groundhog Day. Keep reading to find out more about our favorites:
---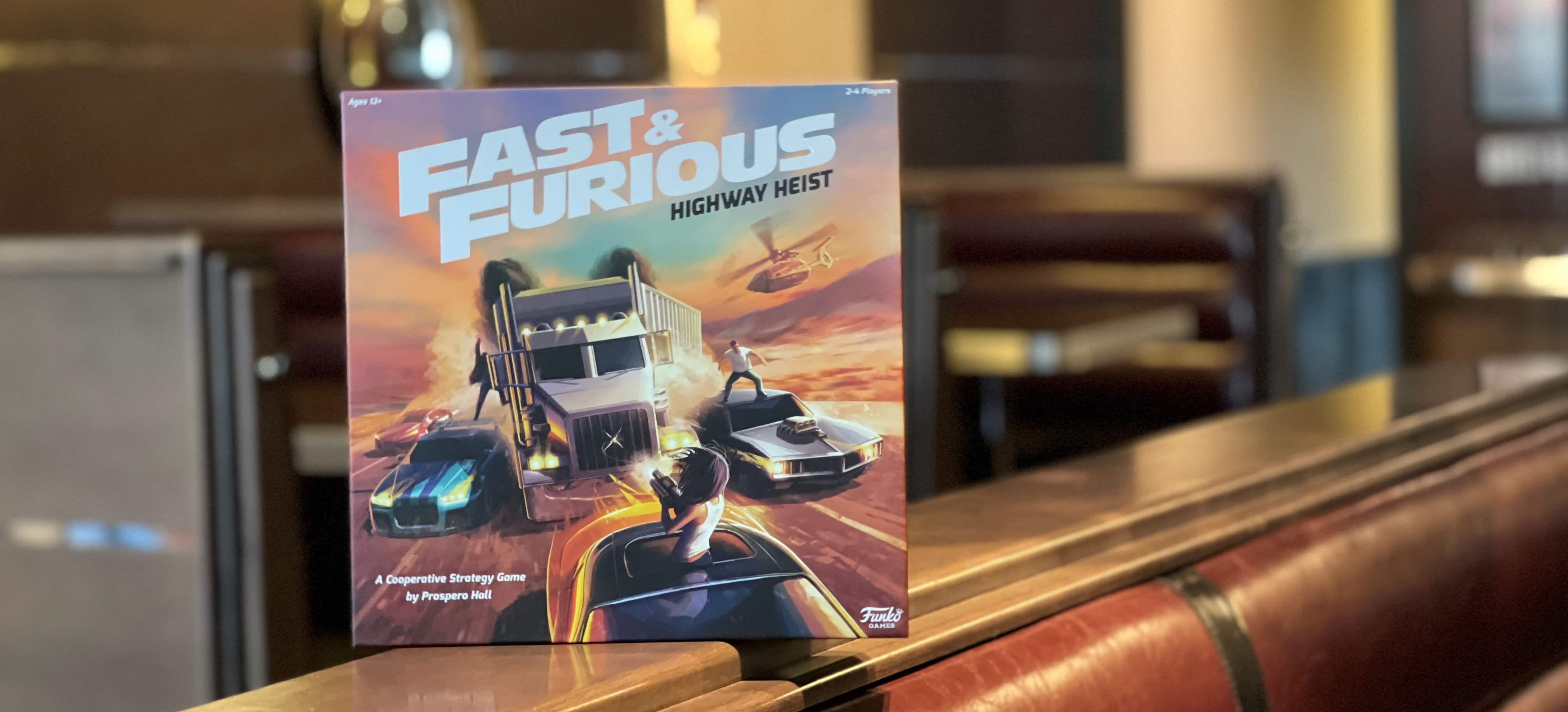 Are you ready to become part of the family? Assume the roles of some of your favorite Fast & Furious characters including Dom, Brian, Letty, and Roman and get ready for a high speed highway heist. This game is every bit as ridiculous as the movies with hot cars, helicopters and tanks in the mix. Take daring leaps of faith and edge of your seat driving into your own hands to complete the job at any cost.
---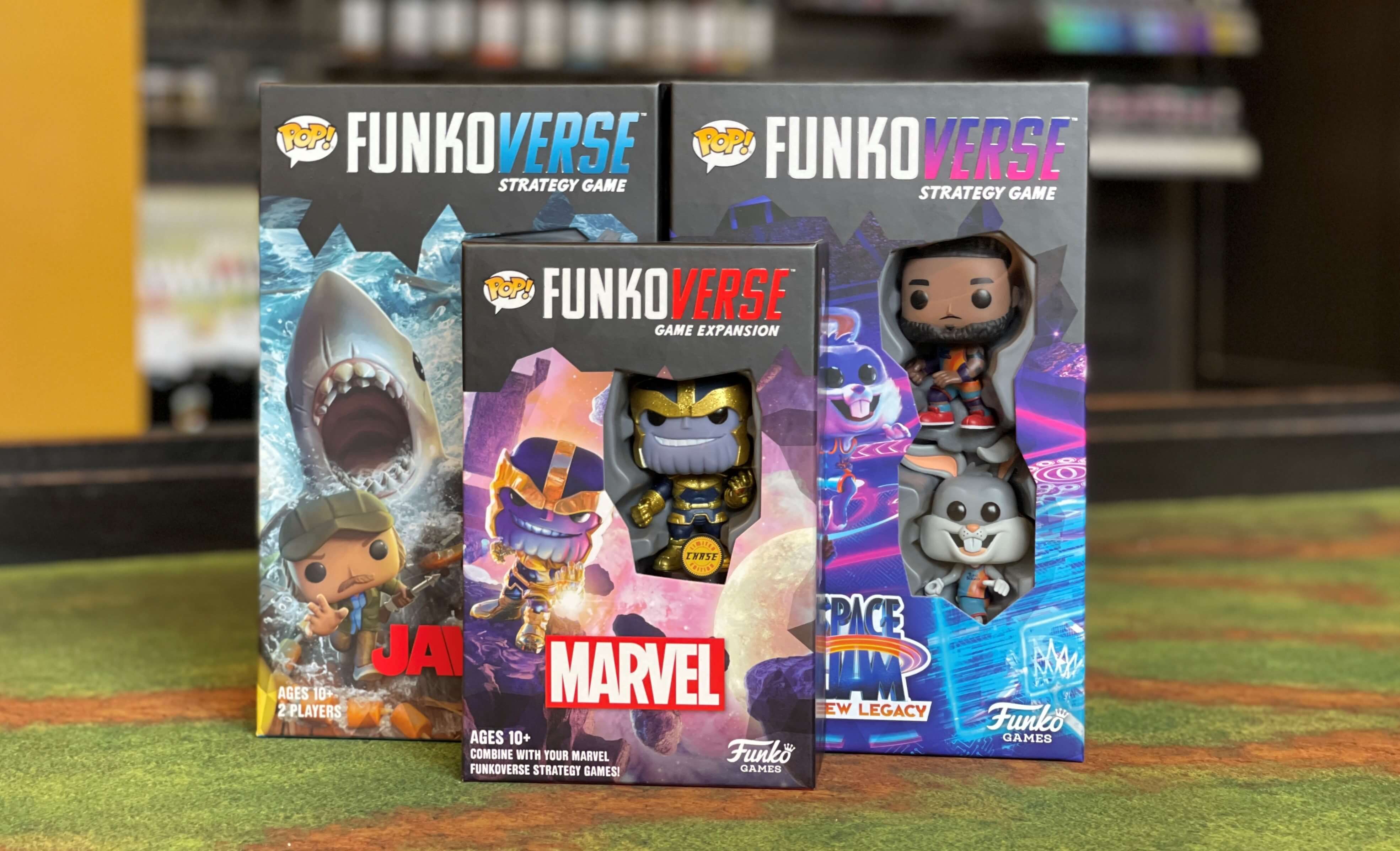 This game is the ultimate Funko Pop Figure face off! With several expansions including Harry Potter, Nightmare Before Christmas, and Golden Girls, you can assume many of your favorite pop culture characters in this game and pit them against each other. Each character has unique abilities to battle the others with and achieve victory!
---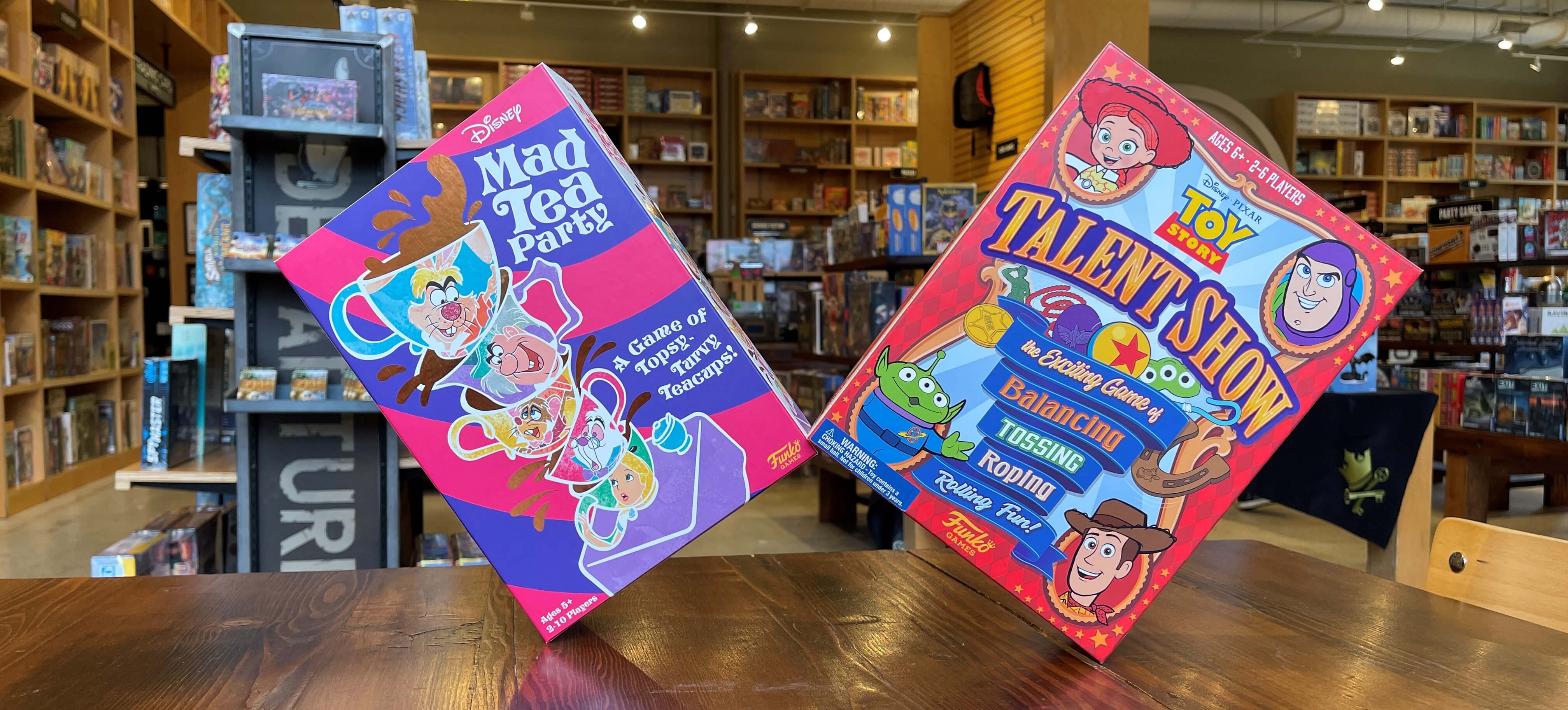 Ready to jump through the looking glass and into the world of Alice in Wonderland? In this game you stack tea cups filled with tea at the Mad Hatters Tea Party. At the start of the game you receive cards that let you know how to place your tea cups, this makes to a tall wobbly tower. The person to successfully play all of their cards first wins.
---
Toy Story Talent Show
This game is jam packed full of activities. This is not only a card game, you'll also be balancing, tossing, and roping your way to victory. Players play cards and perform talents to collect Prize Tickets and the players with the most points on their tickets by the end of the game wins.
---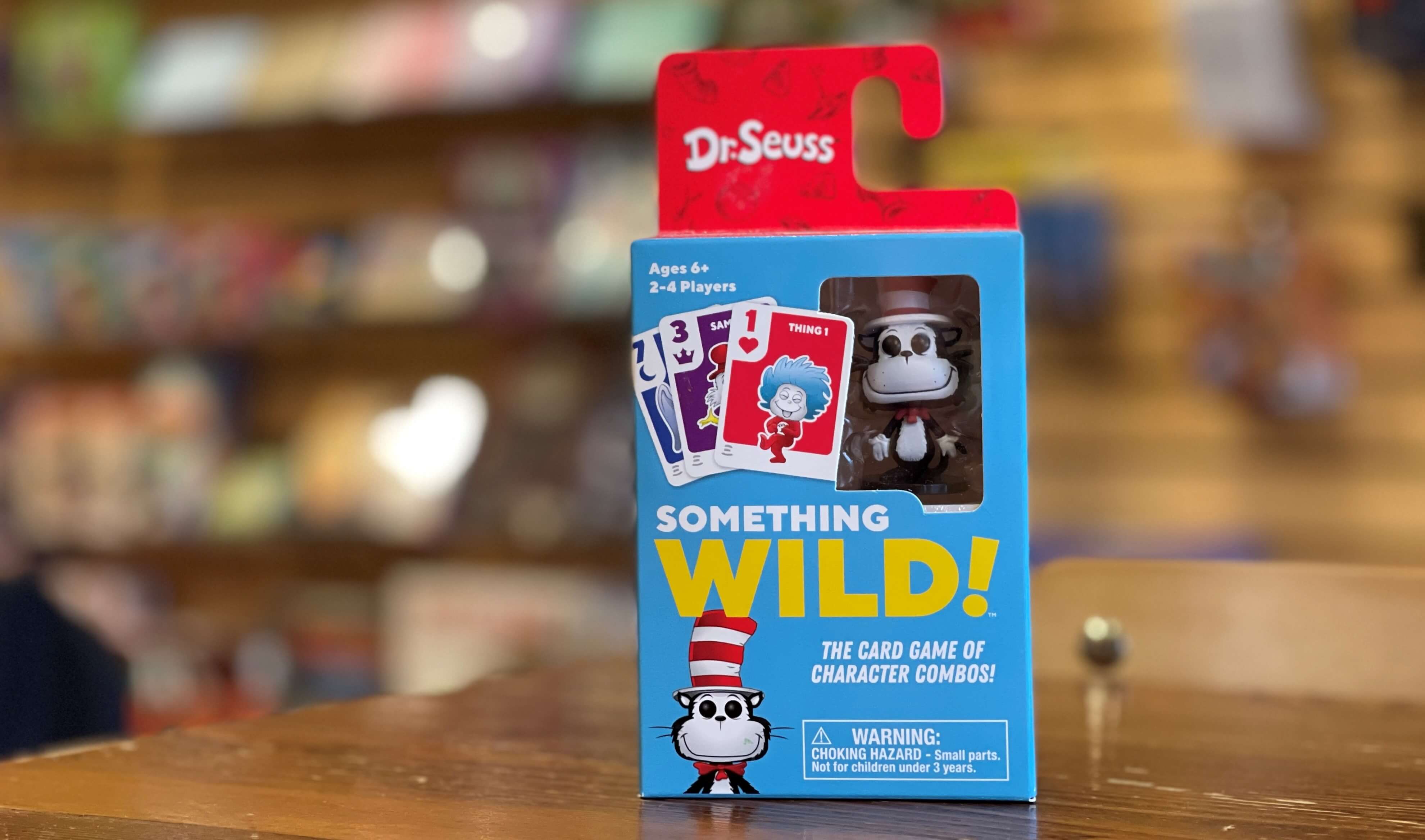 Something's Wild! Dr. Seuss
Looking for a fun and easy card game for the whole family? Something Wild! Dr.Seuss is perfect from 2-4 players 6 years old and up. In Something Wild you get to play with your favorite Dr.Seuss characters, the goal is to earn Power cards by making sets of three cards with the same number and runs which are three cards that are the same color but in number order. Use your Power cards to score three points before anyone else to win the game!
---
Throughout October we're offering 10% off all Funko Game titles. Our knowledgeable staff will match the perfect game to your next game night. You can now buy these games through our website and pick them up at the store for your convenience. And while you're in, grab some food and drink! Don't forget to check back in later this month for our interview with Funko Games to find out more about their inner workings.
-See you at Mox!