Feb 10th 2023

Posted by Nelly Steiner
It's officially February! With Valentine's Day around the corner, celebrate this special day with your loved one(s) inside Mox OR from the comfort of your own home with our amazing food and fun games.
Try out a new game!
If you and your partner(s) are looking for a one-of-a-kind Valentine's Day experience, head over to our Mox locations in Seattle (Ballard), Bellevue, or Portland for a romantic, delicious dinner and a specialty cocktail. Enjoy any of our 500 board games from our Free Games Library, especially our cooperative games that reward you for acting together as one. Our retail specialists won't just recommend the perfect game pairing for you — they'll teach you how to setup and play right away, too! Then you can enjoy your time with that special someone without the hassle of learning and teaching a new game yourself.
Pick up a Fun Quirky Valentines Gift
Before you leave, make sure to browse our cooperative, pop-culture, and strategy sections in-store. Some of our favorites include One Deck Dungeon, an epic dice rolling, dungeon delving adventure game for two; The Duke, an abstract chess style game where pieces flip upside-down and change into new forms with every move; and a Valentine's Day favorite, Fog of Love, where you can roleplay a Rom-Com movie relationship from the beginning and collaborate through the tough spots together. What if your characters have nothing in common, or the first date is a total flop? With Fog of Love's expansion packs, you can even ask "what if my partner's a ghost?".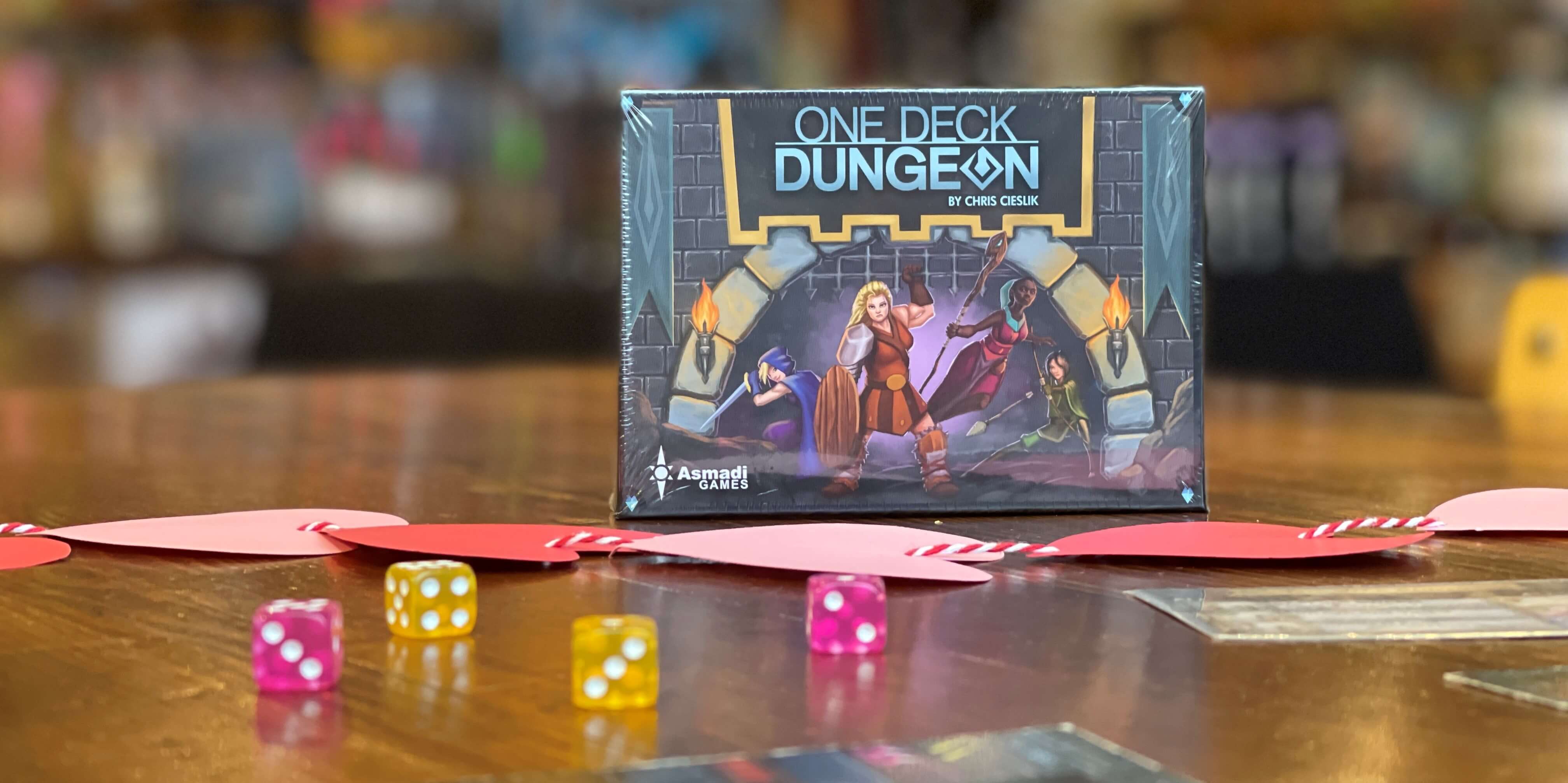 Celebrate Nerdy Valentine's from the Comfort of your Home
Staying in this Valentine's Day? Mox can help you dine AND entertain with one easy stop! Take the stress out of cooking by ordering your food (and dessert) online to pick up later with curbside pickup. Order here for Seattle/Bellevue /Portland. The same goes for grabbing a last-minute gift or a fun new game to share on date night — shop our store here and order for pickup or Same Day Local Delivery if you're within 10 miles of Mox.
We look forward to seeing you in-store, and Happy Valentine's Day!
-See you at Mox