Jul 1st 2022

Posted by Nelly Steiner
Ready for a brand-new Mox Spotlight? *drumroll* We're excited to announce that The Army Painter is our feature for the month of July! The Army Painter is a power house of a publisher not only focusing on producing incredible minis paints, a full time of hobby tools, primers, and basing supplies. All The Army Painter products are 10% off at Mox throughout the month of July. Let's take a closer look at The Army Painter products you can find at Mox.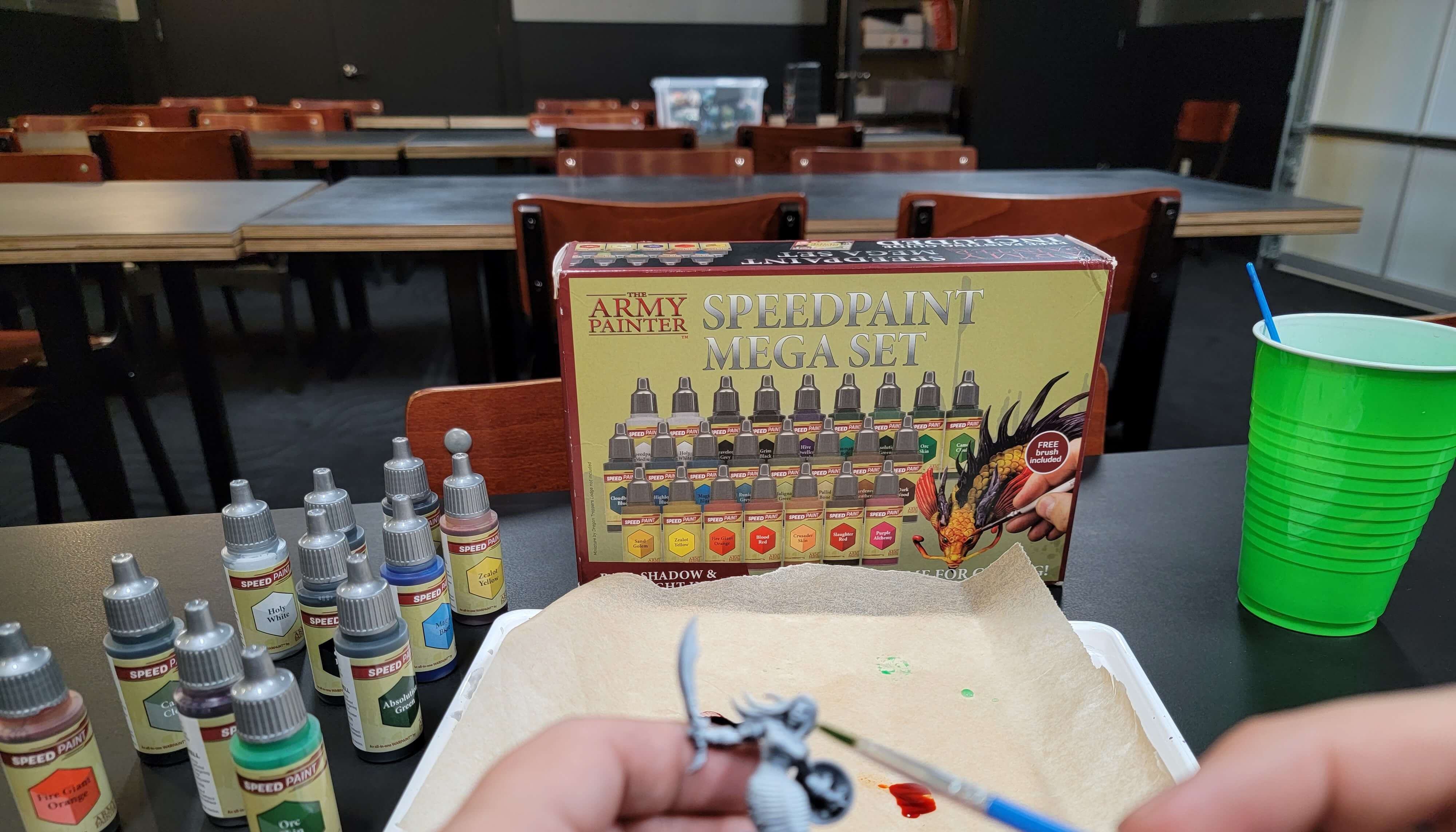 The Army Painter has a huge selection of Warpaints with over 124 different paints in spill-proof 18ml dropper bottles. No matter what you're painting, these colors have you covered. Additionally, they also make color primer specifically formulated to produce a fine spray with excellent coverage. These primers are 100% color matched to their paints and leave every fine detail on your minis intact. Lastly in the paint line up, you HAVE to check out their line of Speedpaints. Some claim that there are no better speed paints on the market right now. Speedpaints allow you to do just that, paint with speed! You can apply one coat of the solution to your mini and it will automatically pop out highlights and deepen the shadows. There's no faster way to get that army painted.
In the area of hobby tools The Army Painter is unmatched for it's comprehensive line. They have everything from glue to laser pointers. Some of our favorites that are not to be missed include: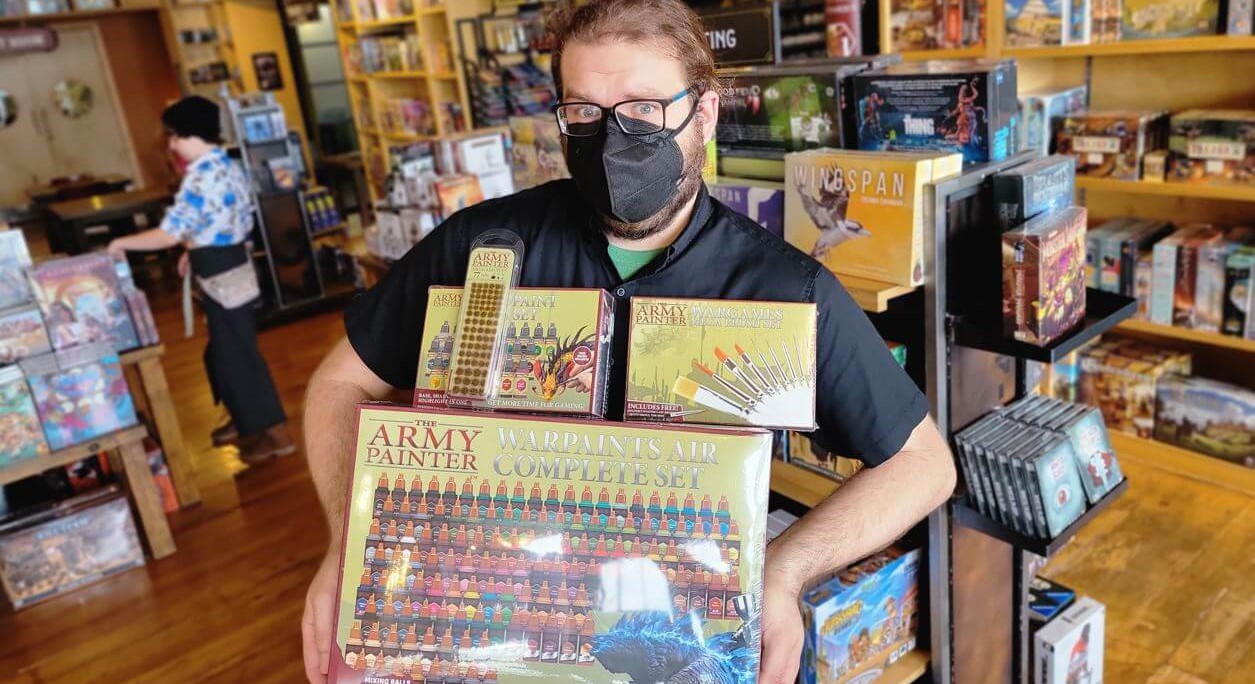 Last, but not least, The Army Painter truly is our go to for basing supplies. You'll find all sorts of basing tufts to add texture and shrubbery to your minis bases. Everything from Wasteland Tufts, Meadow Flowers, to Frozen Tufts, and many more. These basing supplies add atmosphere to your army and help to tell a story.
All these and more will be 10% off all month long! Keep an eye on our event calendars and join our Paint Jams to see some of these paints and tools in action firsthand!
-See you at Mox!